Updating sh404SEF to a new version
When a new version is available, you should update as quickly as possible, in one of several ways:
Use Joomla! one-click updater
This is the fastest and simplest way. sh404SEF will update through Joomla! updater provided that:
you have an active subscription with us
you have entered your update keys in the appropriate section of sh404SEF configuration
Your update keys can be found on your dashboard, under the My account tab: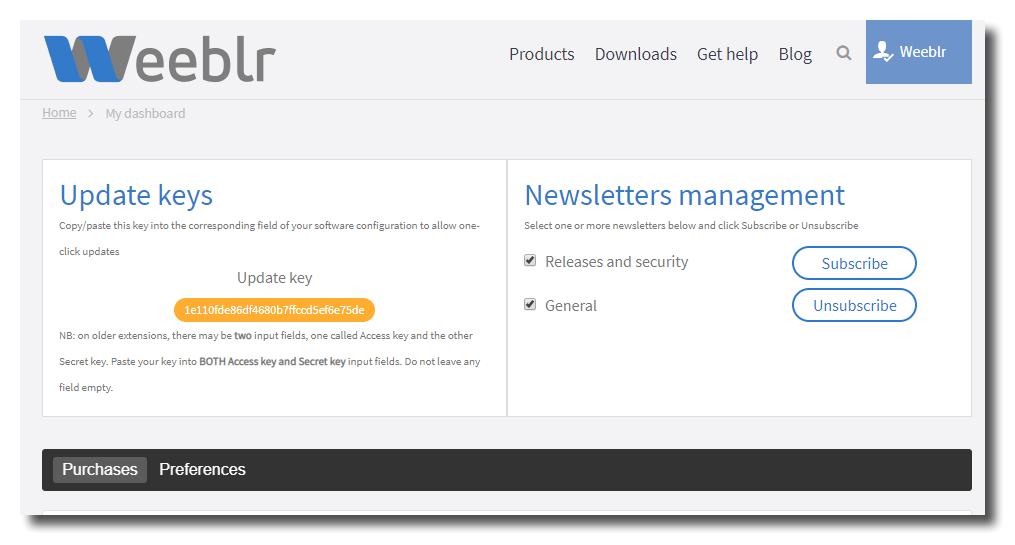 You can then copy and paste them into the Updates tab of sh404SEF configuration: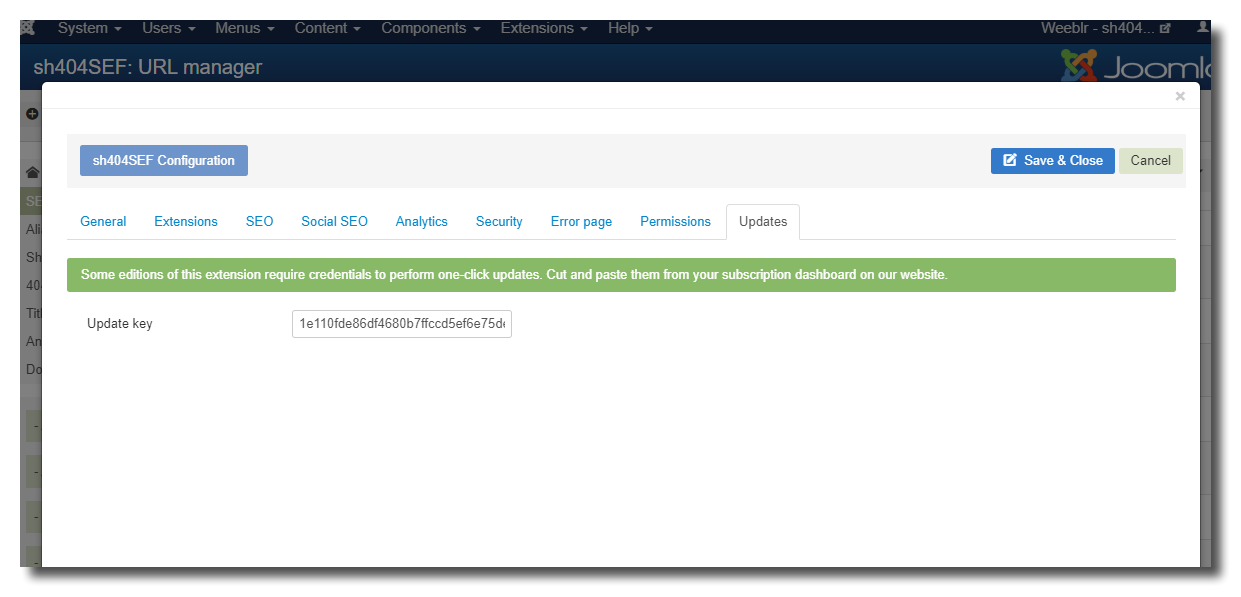 ---
Update keys are unique to your account. They'll be the same for all the software you get from us, even if you renew your subscription.
---
Download the new version from our site
You can then install it through Joomla! installer, just like you installed the first time.
---
You don't need to, and should not, remove a previous version before installing a new one.
---