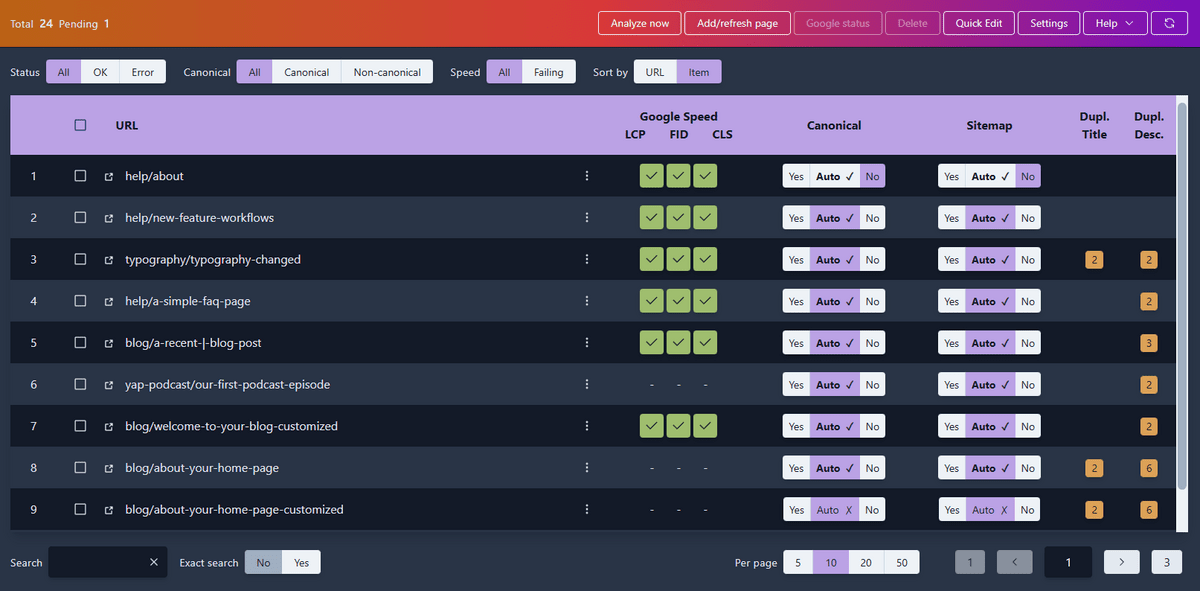 Hello,
We're pleased to announce the release of 4SEO version 1.8.0. This is a feature and maintenance release with multiple improvements and fixes!
Here are the highlights:
Added option to auto-clear informational notifications after a delay. Off by default to maintain accessibility.
Full translation to Russian by Алексей Хорошевский
Improved resilience to short internet connectivity loss during long running tasks such as site analysis. 4SEO will retry several times before stopping work.
Consider URLs with Unicode slugs and their URL encoded version as the same for crawling purpose
Added WhatsApp to list of domains to exclude from crawling
Ensure no-cache header is sent on 404 error page, some hosts may cache them
Using the replacer to automatically link text to another page breaks if Whole words only option is selected
Please see this page for a full changelog. This release is immediately available both from the download area and using the one-click Joomla! updater of your web site.
Best regards
Weeblr.com