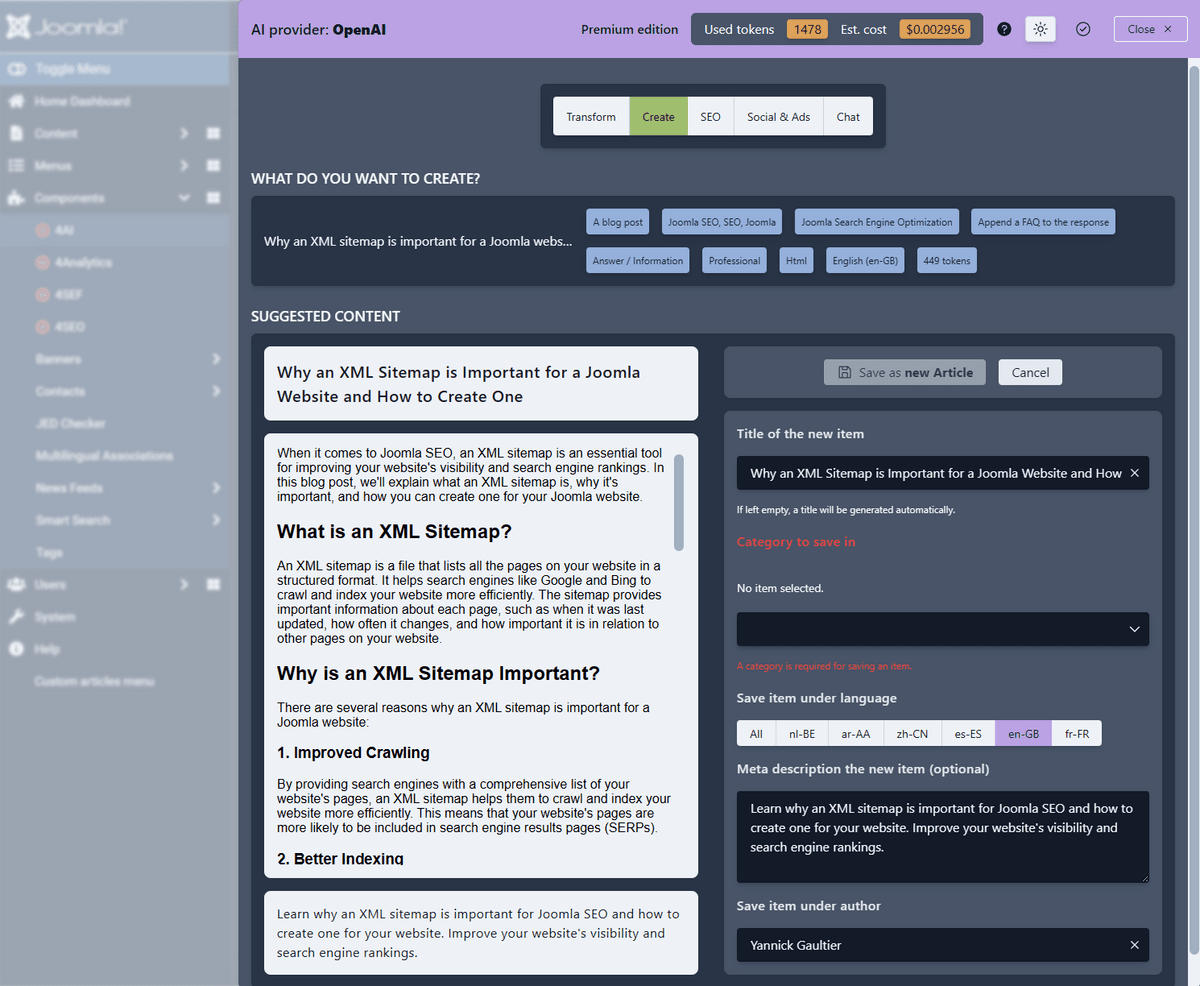 Hello,
We're pleased to announce the release of 4AI version 2.0.0. This is a feature and maintenance release of 4AI, our AI-powered assitant for Joomla.
Here are the highlights:
Added live chat feature
Do not display language in response summary for expand and shorten actions
Add organization ID to requests when using OpenAI API
Added option to select between higher quality or faster AI model
Tokens counter are now all of the same color
Make assistant use the same color theme as the component
No language should be specified for shorten or expand transformations
Facebook and LinkedIn posts are not readable when using light theme
Please see this page for a full changelog. This release is immediately available both from the download area and using the one-click Joomla! updater of your web site.
Best regards
Weeblr.com