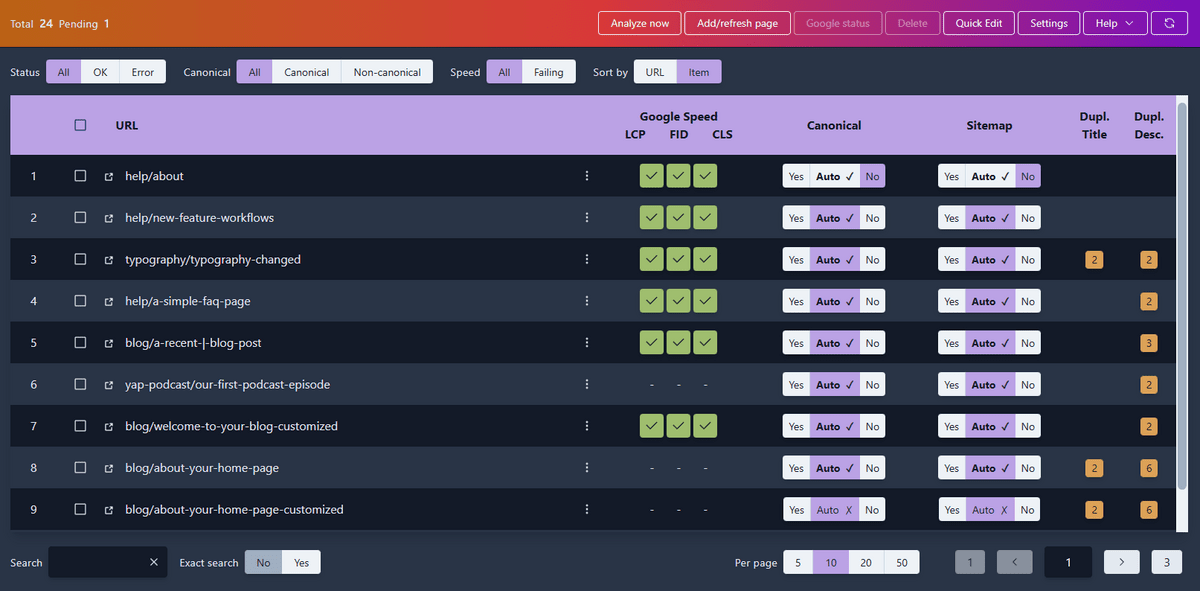 Hello,
We're pleased to announce the release of 4SEO version 2.1.0. This is a feature and maintenance release with multiple improvements and fixes!
IMPORTANT: 4SEO version 2.0.0 introduced a new feature: import data from sh404SEF. While 4SEO itself is stable and meant for normal use on live sites, sh404SEF data import is currently undergoing a beta testing phase. This means that while generally expected to operate normally, bugs and other issues may be experienced when using that import feature that were not seen during development and our own internal testing.
We recommend using sh404SEF data import on test copies of your website only. If you decide to test on your real website, make sure you have a backup on hand so that you can restore things to their previous state in case something goes wrong.
Here are the highlights:
Dynamically compute canonical link for com_content articles and category pages instead of relying on first-found page to be the canonical
Errors during sh404SEF metadata and redirects import are now caught and logged to file, before any error would stop the import process
Refactored sh404SEF metadata and redirects import to share mode code
Added protection against 3rd-party extensions causing fatal errors when rendering a 4SEO error page
Can now bypass nofollow meta tag effect during analysis. Added a new option under Pages | Settings | Site analysis to toggle this bypassing.
sh404SEF import of metadata fails when an item has a OpenGraph image set
Some imported sh404SEF redirects are not converted to SEF when non-SEF
Nofollowed pages should be included in sitemap
Please see this page for a full changelog. This release is immediately available both from the download area and using the one-click Joomla! updater of your web site.
Best regards
Weeblr.com