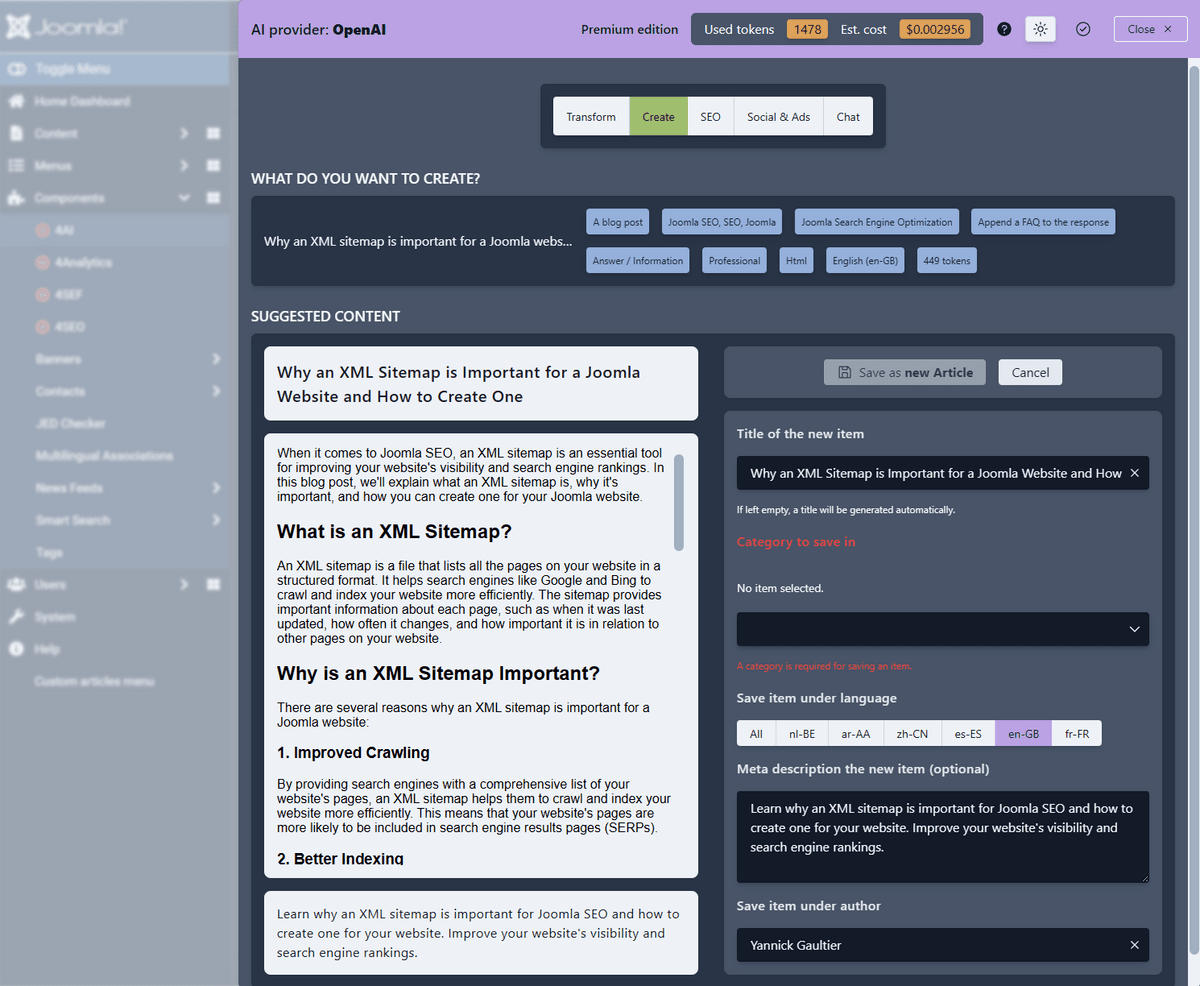 Hello,
We're pleased to announce the release of 4AI version 2.3.0. This is a feature and maintenance release of with the main addition of the GPT 4 model from OpenAI, which is now available to all.
Here are the highlights:
Added support for multiple OpenAI models, including GPT-4 and GPT-3.5 Turbo 16K context
Added user profile setting. May help getting responses better tailored to you, without having to add custom instructions on all requests
Prevent fatal javascript error in case where loading the tokenizer files are blocked by the website server setup. Can result in f0.count is not a function error, or similar
Now including site host hash and current version in subscribers update authorization request
4AI update site is removed from Joomla update sites list when updating to a new version
Please see this page for a full changelog. This release is immediately available both from the download area and using the one-click Joomla! updater of your web site.
Best regards
Weeblr.com