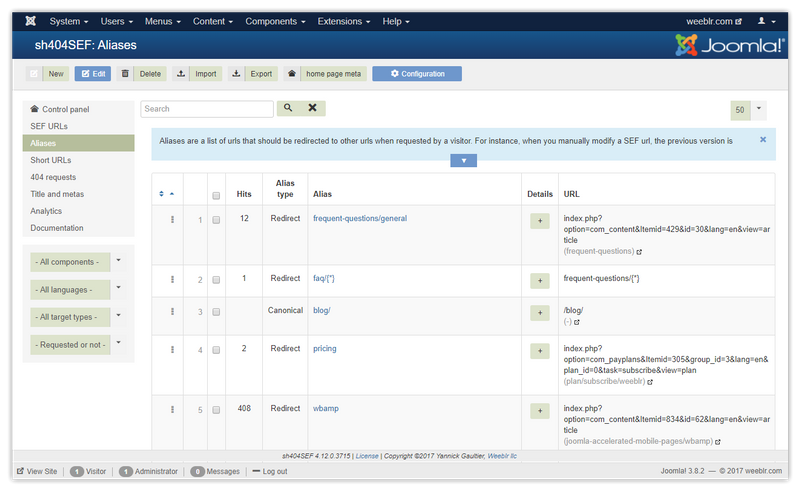 Hello,
We're pleased to announce the release of sh404SEF version 4.16.1. This is a maintenance release with the added benefit of full Chinese translation, thanks to Deng ChangBin!
Here are the highlights:
Added full sh404SEF translation for Chinese, both zh-CN and zh-TW
Under rare circumstances alias may not automatically created when customizing a URL
Cannot customize a URL in backend when running MYSQL 8.0+
When Joomla caching is enabled, some before content or after content sharing buttons may not be displayed
Added a filter on the global configuration object.
Analytics reports authorization procedure may fail depending on which protocol Google uses in its response
Please see this page for a full changelog. This release is immediately available both from the download area and using the one-click Joomla! updater of your web site.
Best regards
Weeblr.com