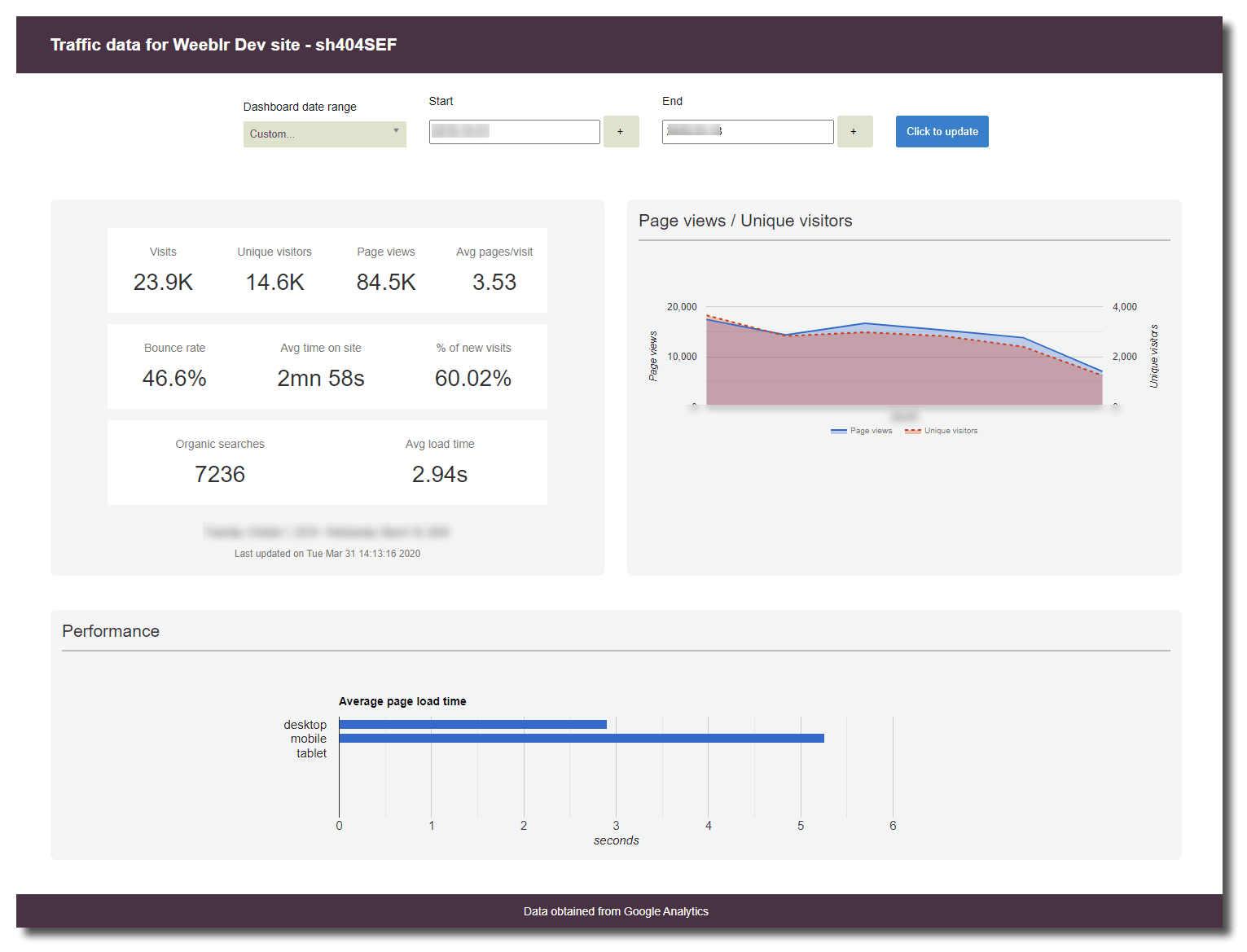 Hello,
We're pleased to announce the release of sh404SEF version 4.20.0. This is a feature release with lots of improvements and bug fixes.
Here are the highlights:
Redesigned and extended Analytics reports in sh404SEF control panel home and dedicated Analytics page
Analytics reports can now be viewed from the front end, compliant to Joomla ACL (authorization)
Frontend Analytics reports can now be accessed with a secret access key in the URL instead of having to log-ing
Now using xlsx file format for all import operations. Much easier and reliable than previous CSV file format
Now using Google Analytics reporting API version 4 for all reports
Better detection of layout (blog vs list) for category pages. Should create less pages with 'table' prefix for list view while the page is a blog and should not have that prefix (the page was working fine nevertheless)
Safer automatic redirects from Joomla SEF URLs to sh404SEF URLs: can now be enabled while retaining proper 404 errors handling
Safer use of Joomla router for some components of the site: can now be enabled while retaining proper 404 errors handling
Added a filter to enable protection of document format in case of rogue plugins that call Factory::getDocument() before onAfterRoute, causing RSS feeds and PDF files to be turned into HTML document
Outbound links symbol does not show if link is https
Pinterest button link is HTTP instead of HTTPS
Note: due to using now version 4 of Google Analytics API, you will need to perform again the authorization procedure to display traffic reports.
Please see this page for a full changelog. This release is immediately available both from the download area and using the one-click Joomla! updater of your web site.
Best regards
Weeblr.com