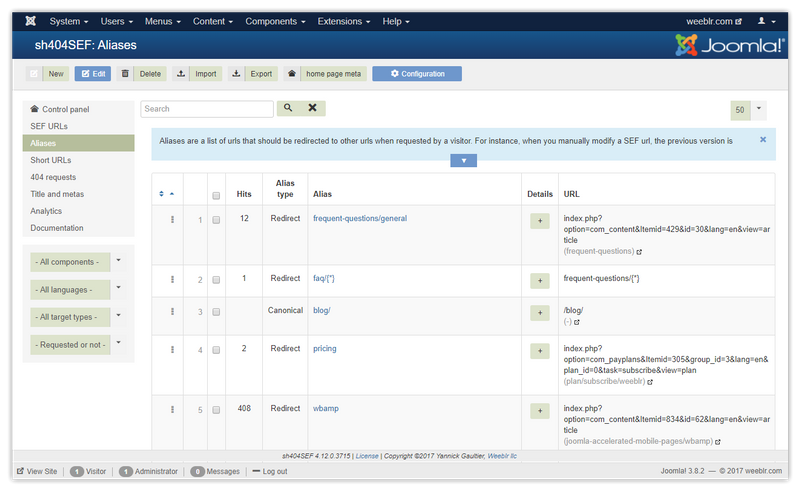 Hello,
We're pleased to announce the release of sh404SEF version 4.18.0. This is a feature release with changes in the update mechanism to accomodate Joomla 4 and services such as WatchFul. You can also now include custom raw content in the HEAD and BODY section and multiple other improvements.
Here are the highlights:
Added ability to insert custom raw text at top and bottom of HEAD and BODY tags. We have a global value for each, which can be overriden per individual URL.
Now using a single update key: easier, compatible with Joomla 4 keys manager and services such as Watchfuli
Added filters to customize the 404 auto-redirect process: block auto-redirect, change target or change/remove message.
Added a filter, sh404sef_should_insert_article_id_in_title, to enable/disable inserting item id in page browser title
Remove warnings and notices when running under PHP 7.4+
Also display a QR code for home page
Enforce www/non-www and HTTPS redirection in one go instead of relying on Joomla to redirect to HTTPS
JCH Optimize behaves differently than Joomla caching, breaks automatic OGP image and description
Display 404 requested URLs also as non-latin caracters on error page
Please see this page for a full changelog. This release is immediately available both from the download area and using the one-click Joomla! updater of your web site.
Best regards
Weeblr.com