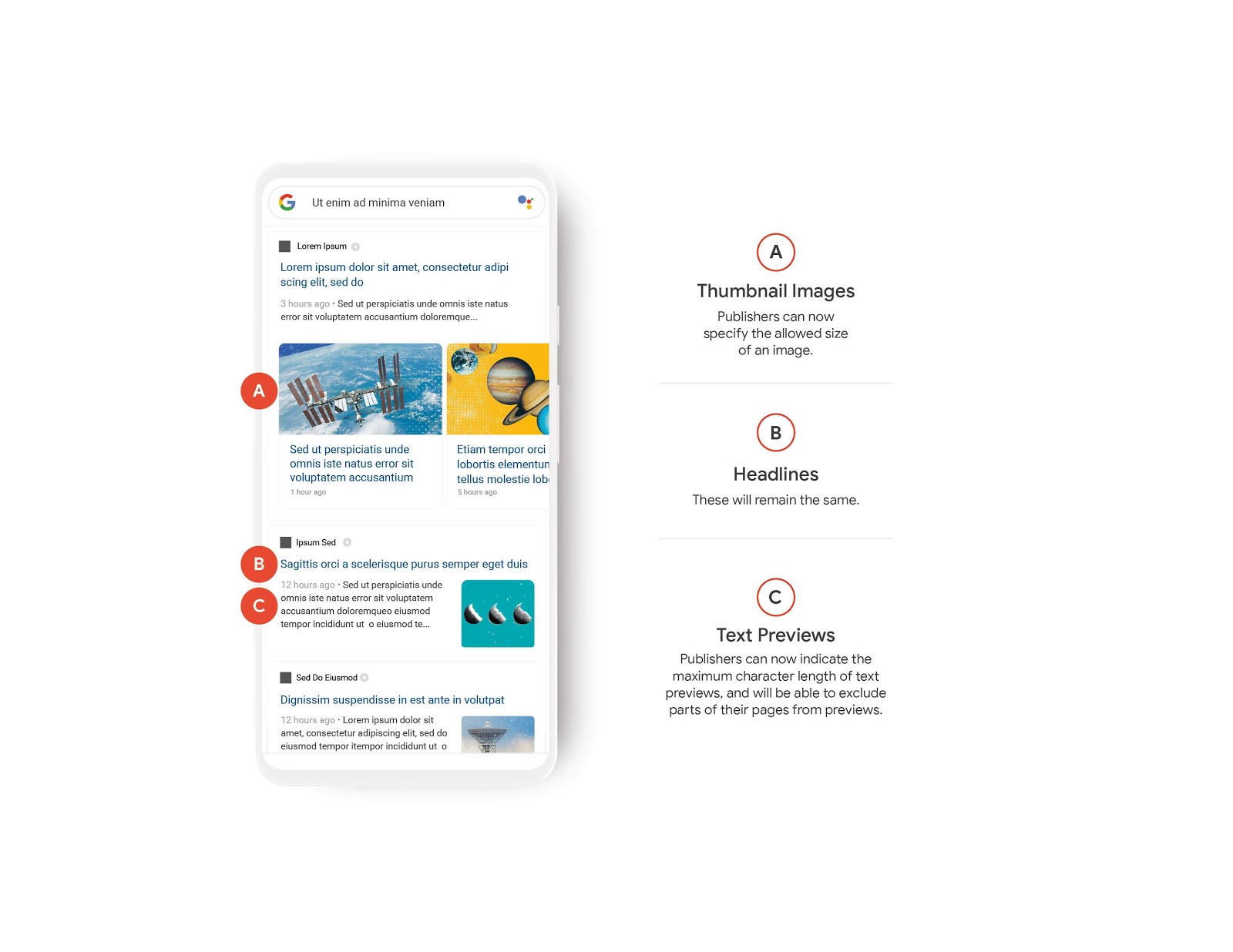 SEO is a constantly moving field but most often changes are "backward-compatible": if your site is properly set up and you have good content, you'll keep doing well even as technical SEO evolves and becomes more sophisticated. Additional techniques such as structured data, OGP, redirects and canonical and of course AMP can be added step by step to improve results, especially in competitive fields.
You must opt-in to have full results in Google search
This is why the change happening to Google policies on Search results display is quite unusual and more importantly, it potentially has much larger consequences for many websites owners. Negative consequences that is!
Up until now, when showing one or your site's page in their results, Google would use that page title, a short extract of the page content and possibly some images or video. And so your pages were getting full visibility.
When the changes come into effect, news websites must opt-in to have extract, images and video be shown. If not, only your page title and URL will be displayed.