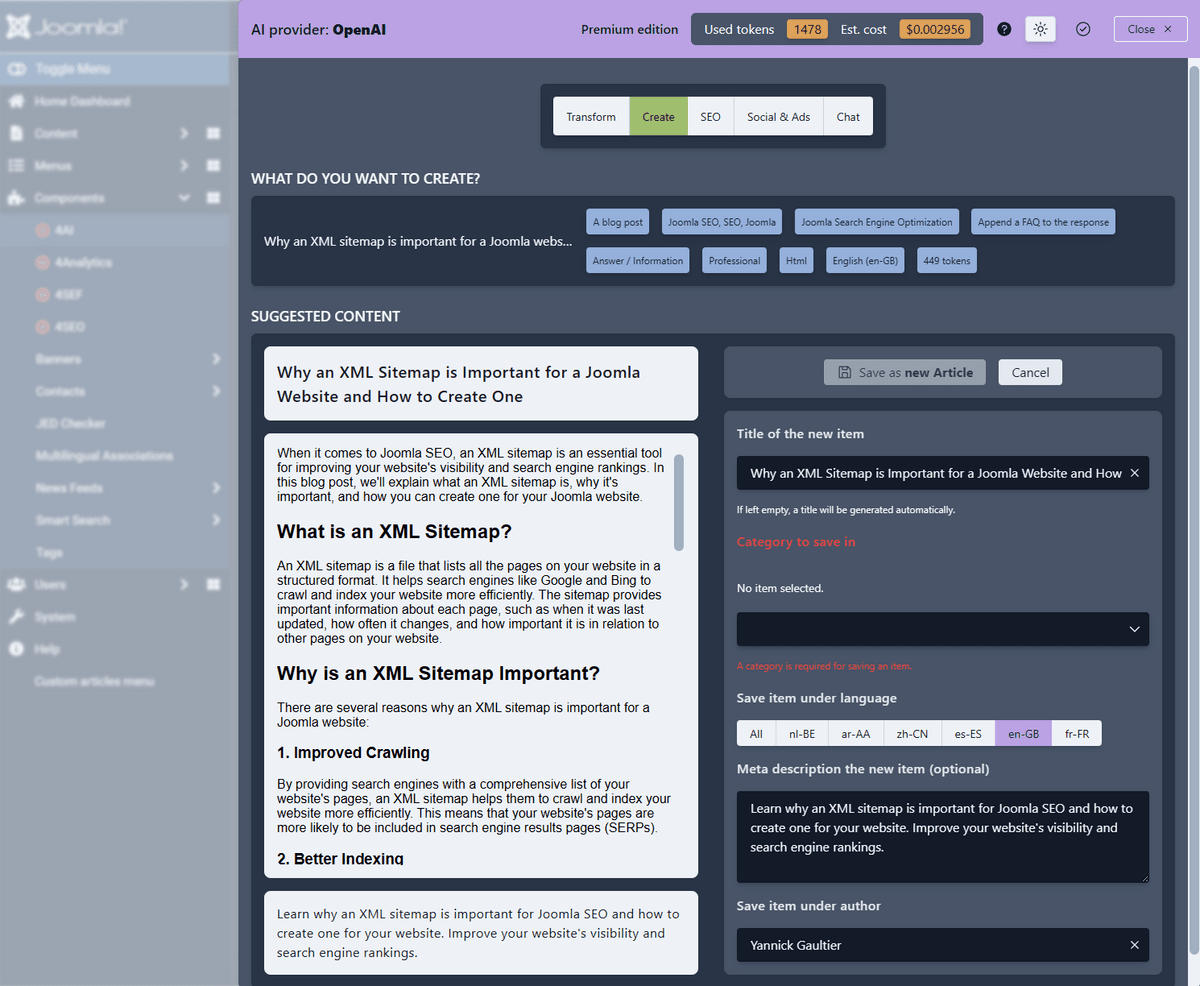 Hi all,
Trying to keep up with technology is not easy these days, with nearly daily announcements of lots of different things. Some are just passing distractions, but some are likely to stick with us long term. I think most agree Large Language Models, often just called "AI", are one of these technologies that are going to stay and will change many things.
This is why a few months ago, looking at the API becoming available from different providers, I decided to start developing a new Joomla extension to bring AI-powered assistance to Joomla website owners: 4AI.
Why an extension when I can just use ChatGPT?
I believe chat-like interfaces such as ChatGPT are a good fit for many use cases but not the best for all - and I'm not the only one to think that by the way.
There are drawbacks to using chat-based tools, for instance:
you need to write your question, and to get a good result, it may take multiple attempts. Writing the right questions is not for everyone.
Being a Joomla extension, 4AI knows how to provide the prompt context the ChatGPT AI needs to do a proper job
Using the output is not always easy, for instance performing changes to existing content while respecting existing design, or just injecting the response into your Joomla site
In other words, ChatGPT is great for "open" discussions but using it directly inside of Joomla may not be as easy as it seems at first.
There have already been a few plugins to use the ChatGPT API from inside Joomla, but they are mostly just an input field that's passed to the API, therefore not providing that much assistance.
And so here are the guiding principles for designing 4AI, the new Joomla assistant that we launched a couple of weeks ago at JoomlaDay Netherland: