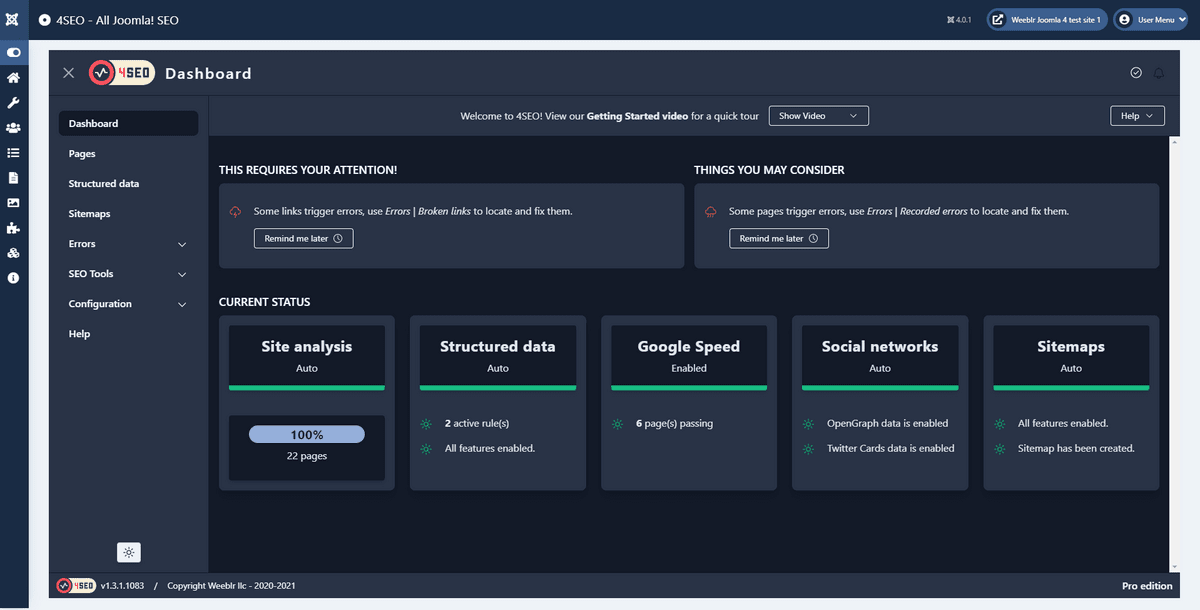 Hi All
As you probably know by now, Joomla 4 was released officially last week. A great event for the Joomla community and we are all thrilled to start using it over the next months.
However, Joomla 4 is not compatible with Joomla 3. Many, if not all extensions and templates must be modified or sometimes rewritten from scratch to work on Joomla 4. This is an important factor to take into account before upgrading any Joomla 3 site to Joomla 4.
What about Weeblr's extensions, sh404SEF, wbAMP and 4SEO?
sh404SEF, wbAMP and 4SEO, the short story
4SEO is easy, it already runs on Joomla 3 and 4 the exact same
sh404SEF will not be ported to Joomla and instead be replaced with a new extension: 4SEF
wbAMP has been modified to run on both Joomla 3 & 4 and will be released in the next couple of weeks
sh404SEF and Joomla 4, the longer story
sh404SEF has been a staple of Joomla SEO for nearly 15 years now. I released it's first version publicly at the end of 2006 and it really took off the next year, when a I started a website to support my various Joomla extensions.