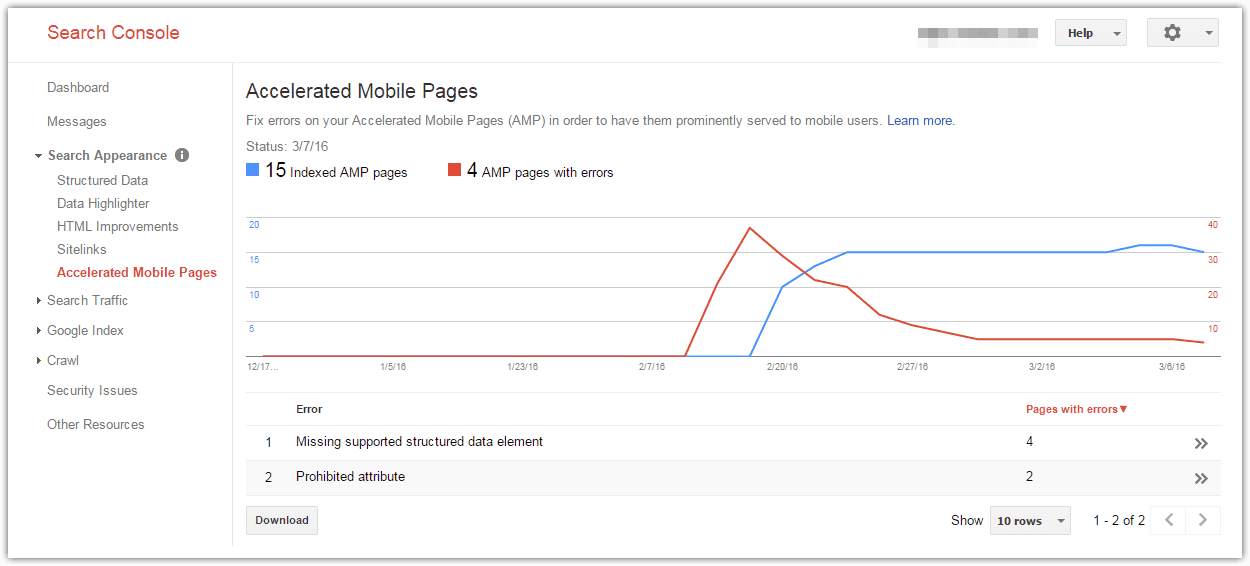 Hi all,
Since last week public release of wbAMP, we have been working very hard to iron out the issues reported by our users, but also to bring in new features and refine existing ones. Today, we are releasing wbAMP version 1.1. The full changelog for this release can be found in the documentation section, but there are a few things I'd like to outline here that may be useful if (when?) you start implementing Accelerated Mobile Pages on your site.
Select your content
Depending on your site content, not all pages may be a good fit for getting an AMP versions. Remember, AMP has no javascript (well, except in iframes), no forms (except in iframes again), limited CSS, etc so some pages with lots of animations, or little content may not look good as AMP pages, or bear little interest for users once they have been stripped of all those extra elements. As with any page on your site, you are competing for search engines attention, so you may not want to waste their crawling capacity and ranking signals on some useless AMP versions of your content.
Validate before you submit
The short story: AMP pages are designed to be used by Google in their search results. That's their selling point to site owners. And Google will only accept pages that validates against the AMP specification. So if you spend any time on adding AMP to yoursite, be sure that your pages are valid, otherwise this will be mostly wasted efforts.
Validation is described on this page of our documentation, and includes 2 steps:
a syntax validation, which can be tested in the Chome browser (and there are already services popping-up to help you with that)
a more thorough Structured data validation, using Google own testing tool
wbAMP in its latest release will pretty much ensure that you get syntax validation automatically, though you may have to manually adjust a few things, especially if you want your AMP page to have a different content than your regular site HTML pages.