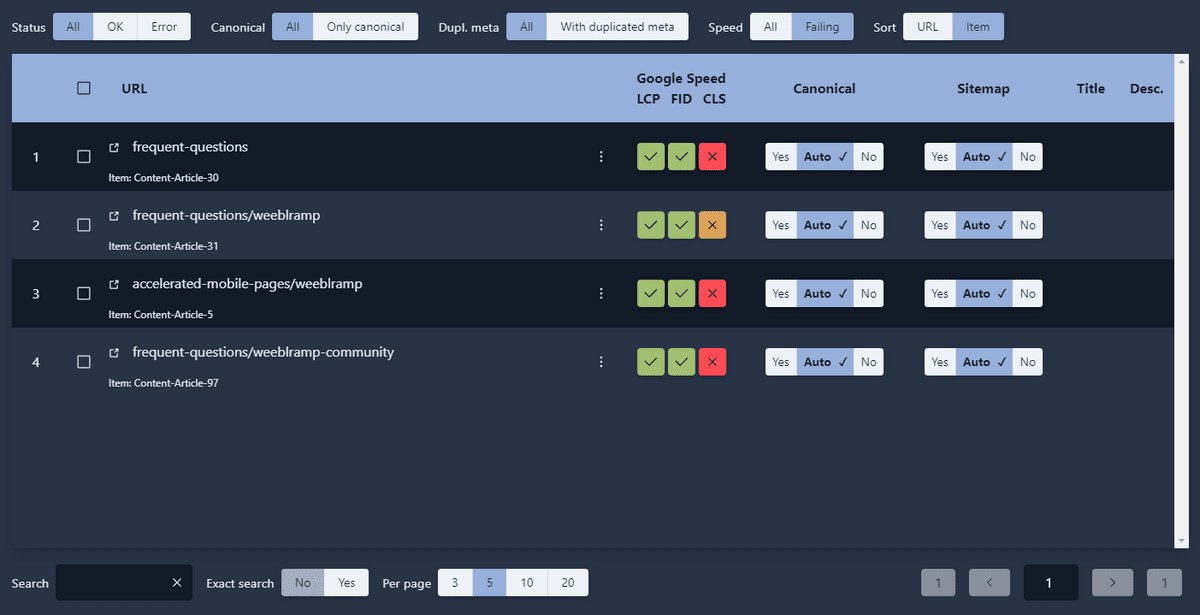 Hi all,
We just had a support question regarding how to evaluate and use 4SEO real Core Web Vitals (CWV) measurement, and after replying to it, I thought this might be a good topic to talk about, again. The question was similar to:
4SEO reports a bad Core Web Vitals score for many pages but common online speed test tools give me a perfect score. What's going on here?
There's still a bit of confusion on how Core Web Vitals are used by Google, how important they are (hint: not that much) and how to use the numbers provided.
What are Core Web Vitals?
A quick reminder first: Core Web Vitals is Google's method for evaluating websites performance. These measurements are used when Google ranks pages in search results, which is why they get a lot of attention.
Google has used speed to rank pages for a long time, but in 2021 they started using Core Web Vitals, a more realistic method, better at evaluating what real users experience when visiting a website.