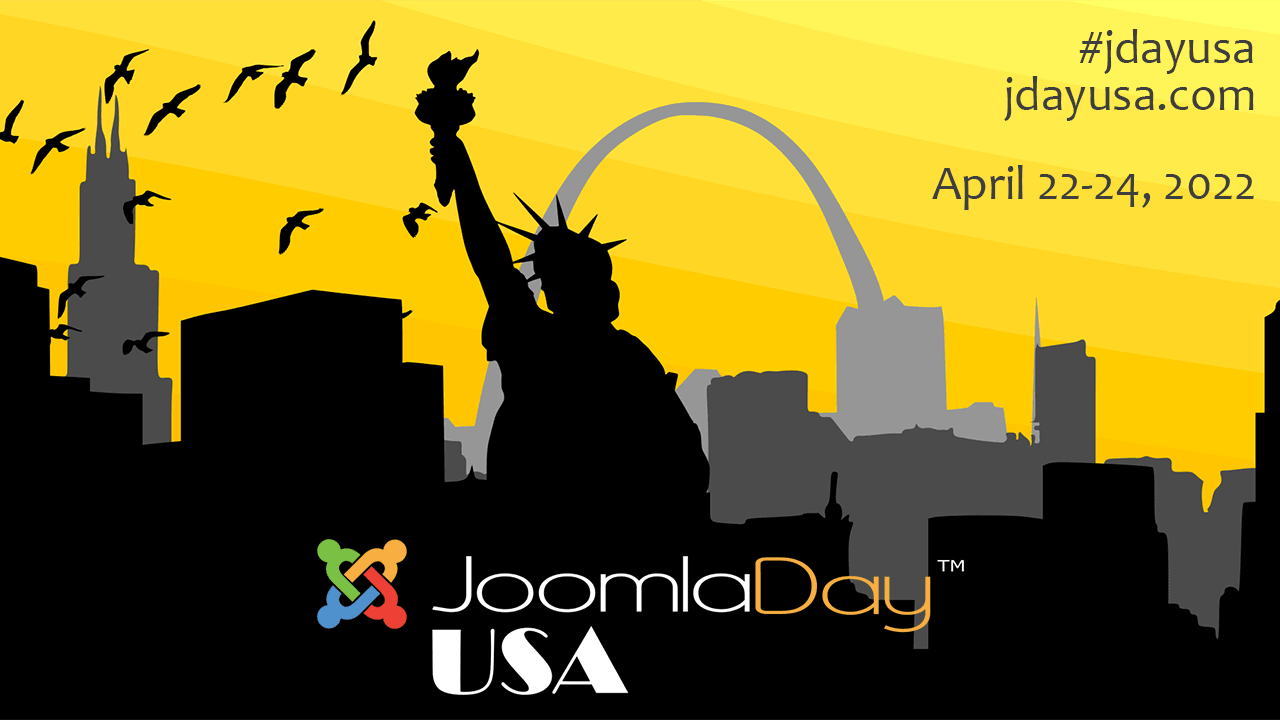 Hi all,
We're not yet to meet in person at a JoomlaDay (although this is fast approaching), but we have the next best thing happening next week: JoomlaDay USA will be live and online April 22-24!
JoomlaDay USA 2022 online
The dynamic team at JoomlaDay USA has put together a wonderful event with. It will happen online, using a dedicated event platform so that you can enjoy best quality audio and video, as well as react and ask question in the most comfortable way.
There's a full line-up of international speakers (the only benefit of online events, really), covering all aspects of Joomla website development, although this edition has of course a strong Joomla 4 flavor!
The schedule includes a variety of talks, but over the 3 days event, we'll also enjoy on Friday 22:
An Introduction to Joomla class by Rod Martin
A Bugs & fun @home Joomla code development session for designers, programmers or users, hosted by Olivier Buisard
as well as, on Sunday 24:
Let's talk code, a programmer workshop hostd by Benjamin Trenkle, one of the lead developers for Joomla 4
The power of modules in Joomla 4, a user workshop with Maarten Blokdijk