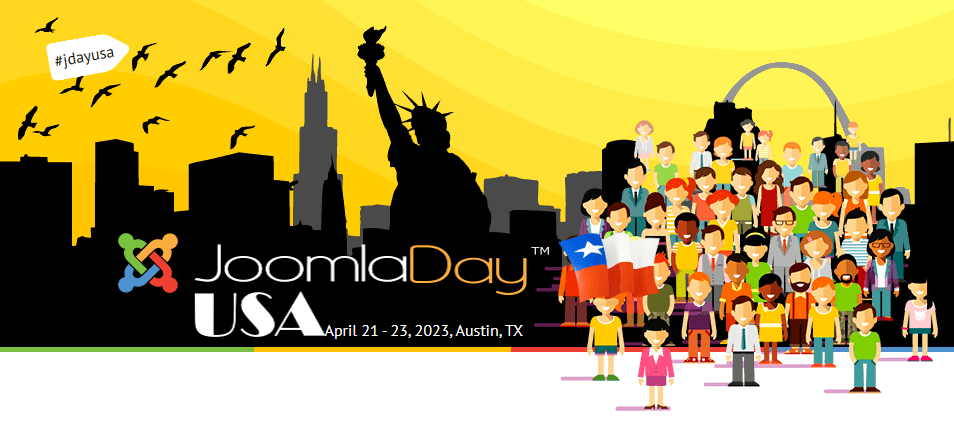 JoomlaDay USA - April 21-23
Hi all,
Just a quick post to announce that JoomlaDay USA will happen April 21-23 in Austin, Texas, and I'll be speaking there about Podcasting with Joomla!
It's a hybrid event
What's that you may ask? it only means that after 3 years of pandemic, and 2 purely online editions, Joomlers from around the USA - and elsewhere - will physically travel to Austin, Texas to attend in person.
BUT some talks will also be given remotely AND you'll be able to attend online as well.
Please go
Not sure there will be that many in-person Joomla events this year, so if you can, take this chance to travel to Austin and meet fellow Joomlers.
You can sign-up on this page, and the cost of attending in-person or online is the same. But in-person attendees get swag and free food, so that counts!
Registration is opened
Registration just opens today: head over to the JoomlaDay 2023 registration page here.
Cheers,
Yannick