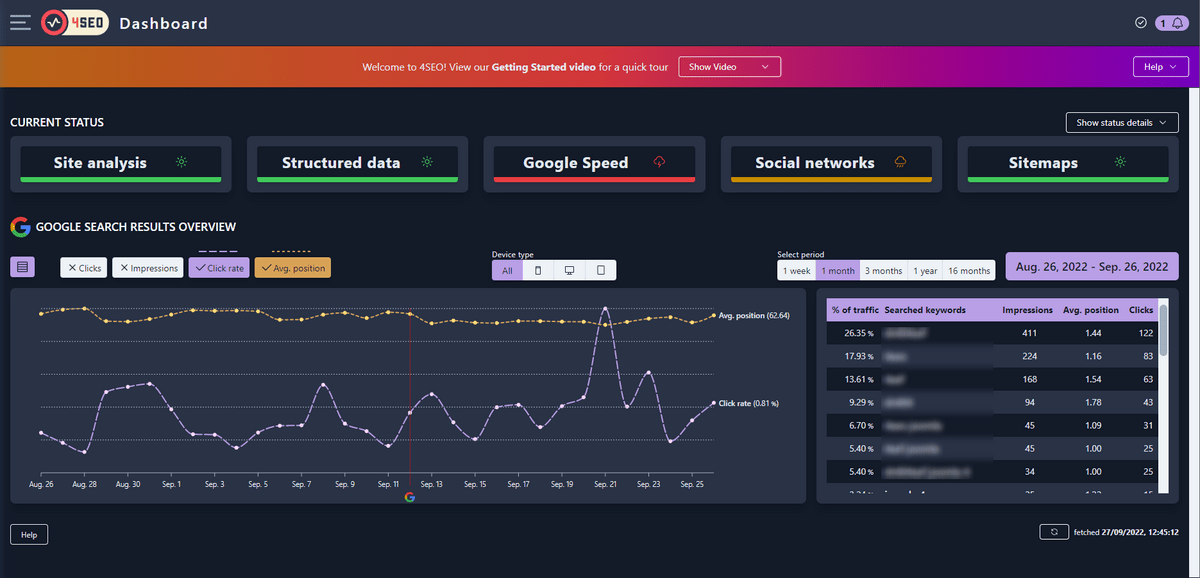 Hi all,
The last few months have seen a lot of 4SEO development , with 2 majors releases happening:
version 3 added support for Joomla custom fields
Using custom fields is an extremely powerful Joomla tool, avoids entering data in multiple places and generally makes your life easier
version 4 lets you super-easily connect to Google Search Console and provides you with actionable data
With data from the Search Console API, 4SEO now helps you decide on what to write about and where, on which page of your site. Having the technical aspects of your Joomla SEO right on your site is the base requirement, and 4SEO has you covered already here. But the real, big opportunities are often hidden in Google's own data and knowing what to write to compete is key to getting more and better traffic to your site.