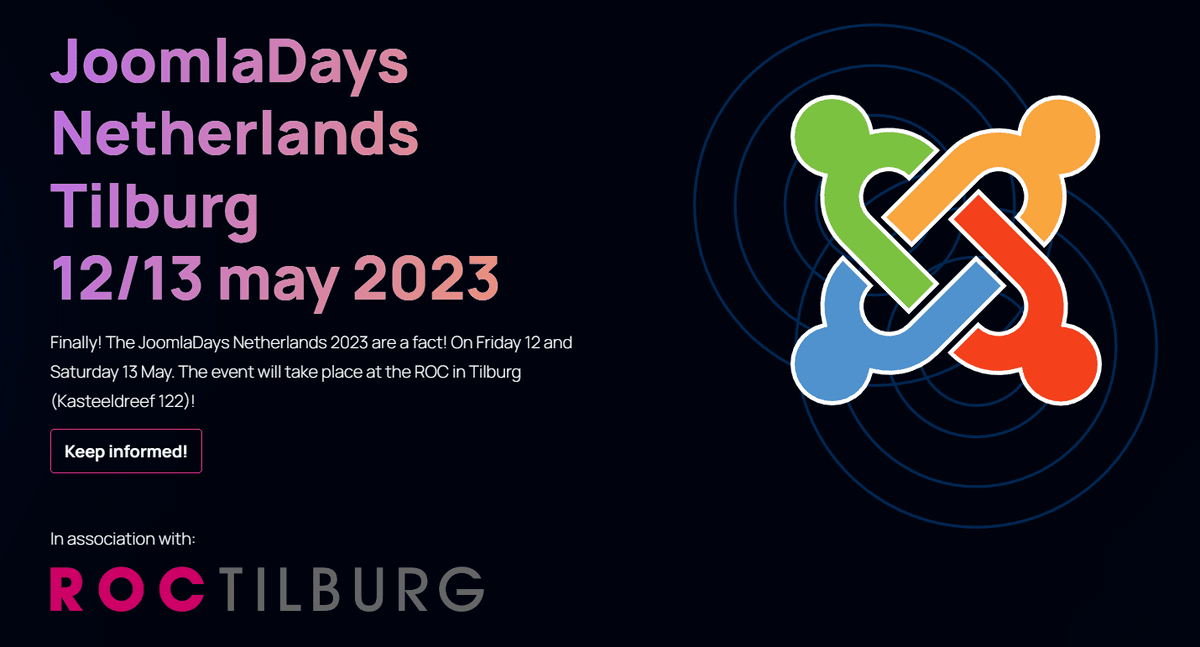 JoomlaDay Netherland - New AI-based Joomla extension
Hi all,
Just a(nother) quick post to announce a(nother) JoomlaDay. This time is it's JoomlaDagen, in Tillburg, Netherland and it's happening on May 12-13.
I'll be speaking on the first day and as JoomlaDagen 2023 is a live-only event, I'll be thrilled to meet you there if you have a chance to attend.
New and old speakers, many topics
There's a wonderful program and a big speaker line-up so make sure you go there, tickets are on sale and there's still some time left.
A new Joomla 3&4 extension is coming
I'll be speaking on Friday May 12 to present our latest extension. Yes, it's AI-based It'll be released as a public beta version on that same day. AI is coming to the world and while it raises many questions for the future, it's can already also be a useful tool today for our Joomla websites.
So please come and discover our take on how we can use AI-powered tools inside of Joomla.
In other news
Development continues for our other extensions, with both 4SEF and 4SEO having new releases this week. Aside from a few bug fixes and smaller improvements, these new versions expand vastly the number of languages 4SEF and 4SEO are available in:
4SEO: added new full Czech and Portuguese translations
4SEF: added new full Czech, German, Italian, Lithuanian, Polish, Portuguese and Spanish versions
While we always focus on actual extensions user experience and speed, I try to remember that the first and more important factor deciding whether a piece of software is easy to use or not is that it speaks your language. Which is why 4SEO and 4SEO are now available in 14 languages.
Cheers,
Yannick