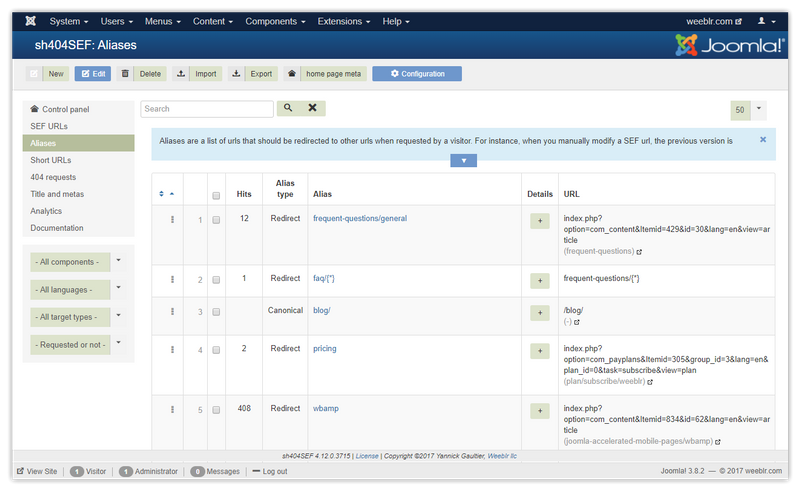 Hello,
We're pleased to announce the release of sh404SEF version 4.18.2. This is a stability release on the heels of version 4.18.1, for better compatibility with some older servers and a bug fix.
Here are the highlights:
Meta data database table: change raw content storage to MediumText from varchar
Added comments around custom raw content for clear identification of source
Group all meta data table creation into one instruction, in case some mysql users do not have ALTER authorization.
Raw content per URL is not saved
Please see this page for a full changelog. This release is immediately available both from the download area and using the one-click Joomla! updater of your web site.
Best regards
Weeblr.com