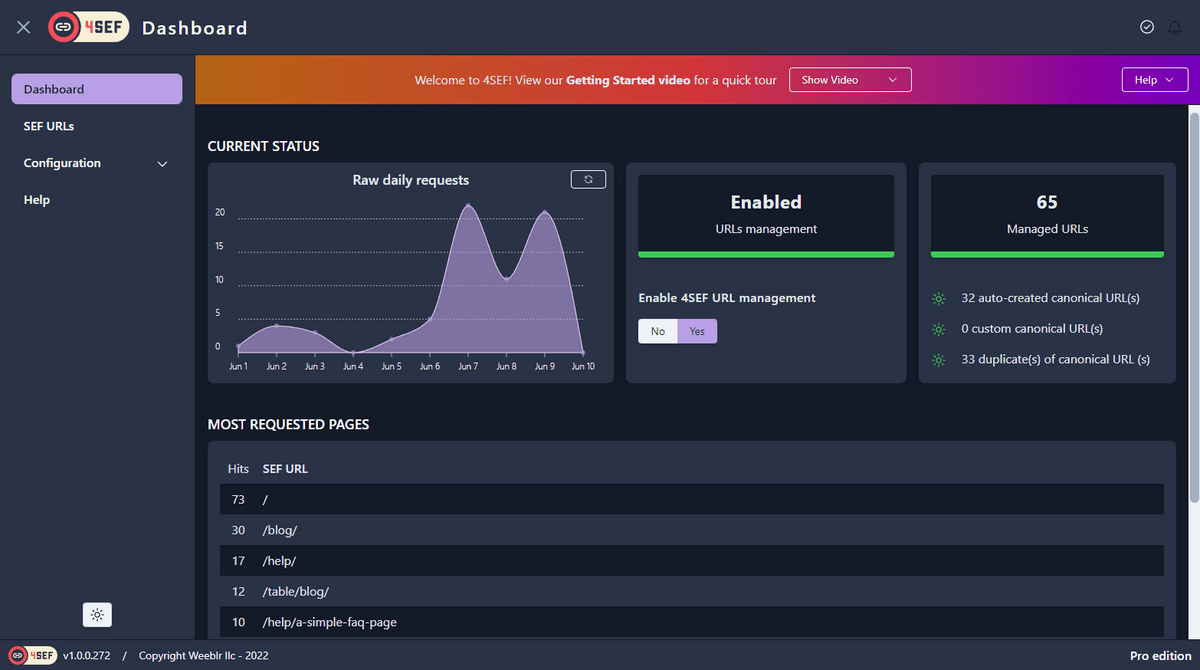 Hello,
We're pleased to announce the release of 4SEF version 1.0.3 - Beta. This is a pre-version, test-only of the final upcoming release of 4SEF!
IMPORTANT: 4SEF is still in beta testing phase. This means it's in the final stages of testing and should be used only with caution as some bugs may happen when used in the real world. Beta testing is meant to identify these issues that cannot be discovered during develoment and internal testing.
We recommend using it on test copies of your website only. If you decide to test on your real website, make sure you have a backup on hand so that you can restore things to their previous state in case something goes wrong.
Here are the highlights:
Added full French translation
Added simplified interface for other extensions to detect if 4SEF is installed and running.
Added hook for pagination chrome file loading. Allows adding a filter to fix templates (such as T3-based from Joomlart) breaking pagination by having their own JPagination class override due to non-standard template override loading method
Changed user interface keep alive URL from /ping, which is sometimes blocked by mod_security
Not testing for disallowed leading/trailing slashes for some settings (content default blog name and contact categories suffix)
Please see this page for a full changelog. This release is immediately available both from the download area and using the one-click Joomla! updater of your web site.
Best regards
Weeblr.com