Title and meta data manager
While you can set page title and other meta data for each URL individually from the URL manager, it is often more convenient and efficient to do this for multiple URLs on the same page. This is what the Title and meta managed is for: it displays multiple URLs information on the same page, with multiple input fields for more efficiency.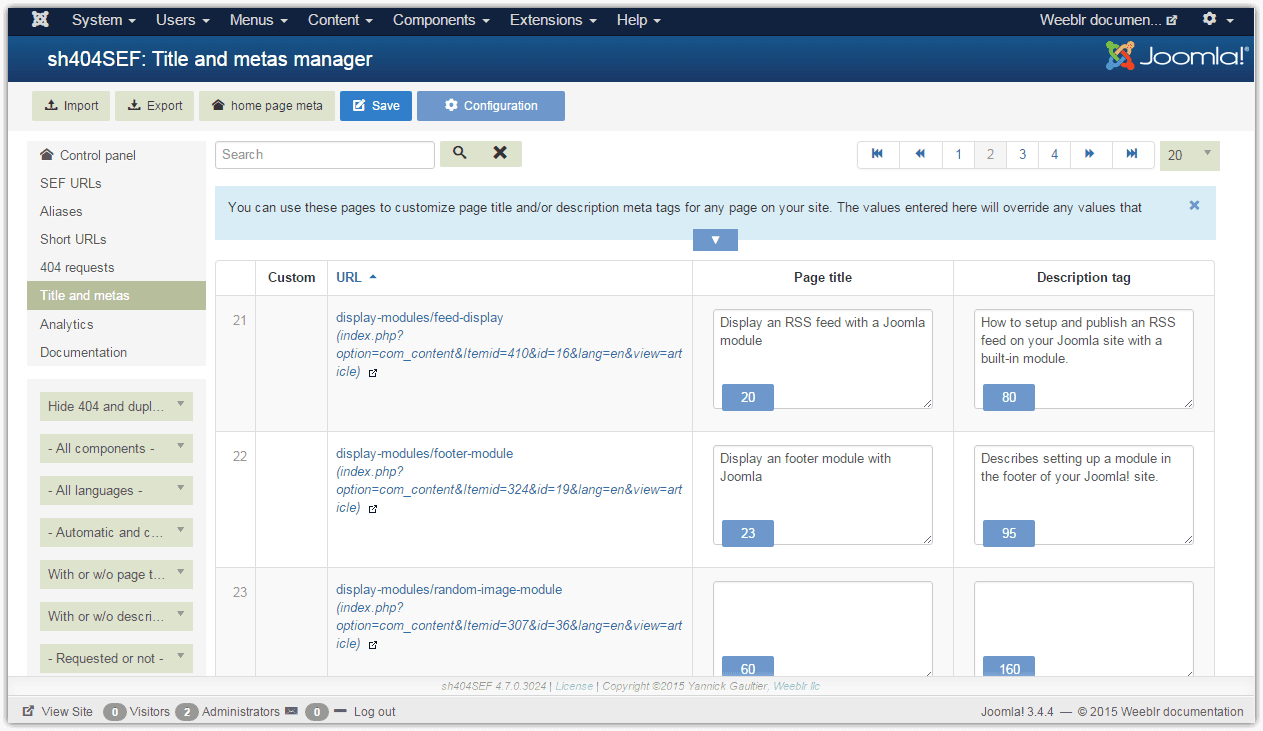 All URLs available in the database are displayed on this page. You have several selectors on the left side to filter out some of them, for instance display only those of a given component.
Each row has a Page title and a Description tag fields where you can enter or update title and description meta. Other tags such as Keywords or robots are available by clicking on a URL link. This will open the same popup we've seen on the previous page. Likewise, the characters counters on each field will advise about the recommended maximum length of your meta data.