Updating wbAMP to a new version
As of September 1st, 2022, wbAMP is discontinued. The AMP technology is on its way out and most users are progressively phasing it out, while Google itself no longer requires it for SERP features such as Top Stories or News carousels. The extension will be in security mode only, meaning only security issues will be fixed going forward, for existing subscribers. It is no longer possible to purchase or renew wbAMP subscription.
When a new version is available, you should update as quickly as possible, in one of several ways:
Use Joomla! one-click updater
This is the fastest and simplest way. wbAMP will update through Joomla! updater provided that:
you have an active subscription with us
you have entered your update key in the appropriate section of wbAMP configuration
Your update key can be found on your dashboard: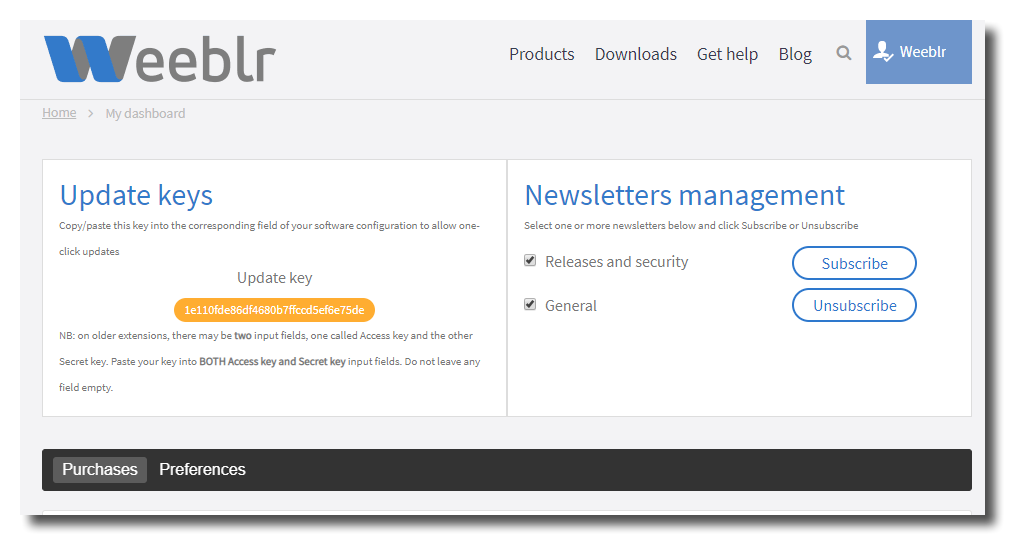 You can then copy and paste them into the Updates tab of wbAMP configuration: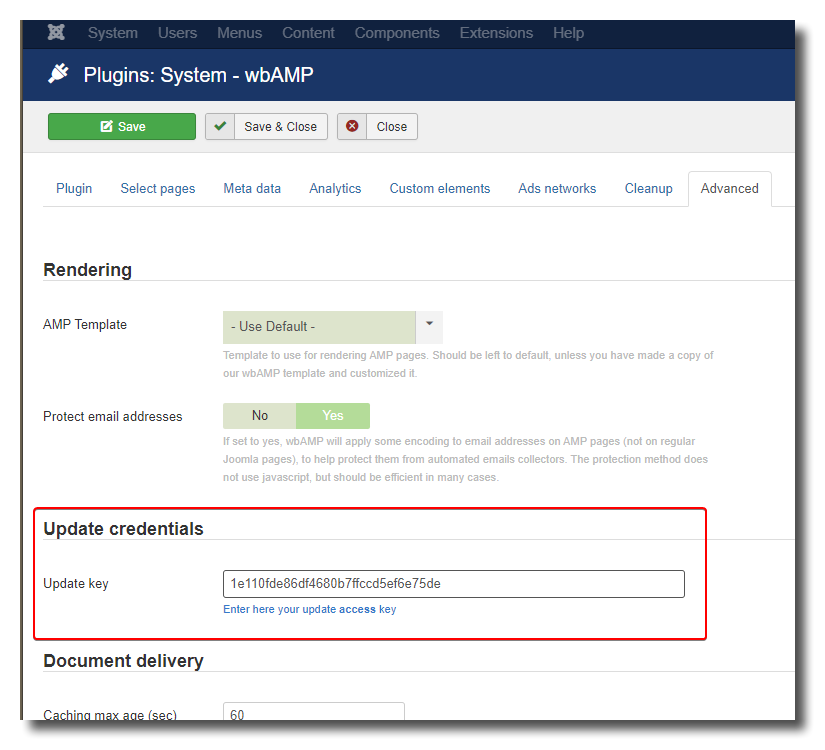 ---
Update keys are unique to your account. They'll be the same for all the software you get from us, even if you renew your subscription.
---
Legacy update keys
In november of 2019, we switched from requiringg a set of 2 keys (Access key and Secret key ) to just one as described above.
You do not need to change anything: old key sets will keep working forever.
The Secret key is simply not used any more and will be removed automatically in future versions.
If your account is recent - your dashboard only shows one update key - but you use an older version of our software with input fields for 2 keys, please paste your update key into both fields. If one field is empty, old versions of our software will show an alert and won't update.

Download the new version from our site
You can then install it through Joomla! installer, just like you installed the first time.
---
You don't need to, and should not, remove a previous version before installing a new one.
---