wbAMP mobile devices handling
As AMP is designed to operate very quickly on mobile devices, it can be useful in some circumstances to simply display only AMP pages to all mobile devices visiting your site. Usually, an AMP page is an alternative display of an existing HTML page, and is accessed from search engines search results, or other applications, but wbAMP lets you display them at will to mobile visitors.
This is done very simply, by setting a switch on the main settings tab of wbAMP configuration: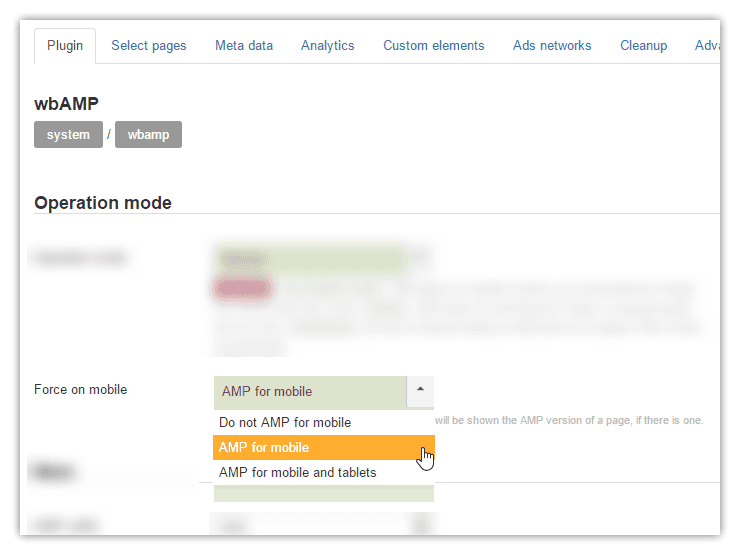 When you do this, any visitor trying to load a page that has an AMP version on a mobile device (either phones only, or phones and tablets) will be presented with that AMP version. The visitors are not redirected to the /amp URL: they stay on the same page, simply the server shows the AMP page instead of the standard one.
Usual Page selection rules still apply though, so mobile visitors to pages without an AMP equivalent are still presented the regular HTML page.
Please note that after enabling this feature, there is no way for the visitor to access the standard HTML page from their mobile devices. They will have to use a desktop device to access it.