wbAMP basic settings
This page presents the basic wbAMP setup needed to get started with AMP pages on your site.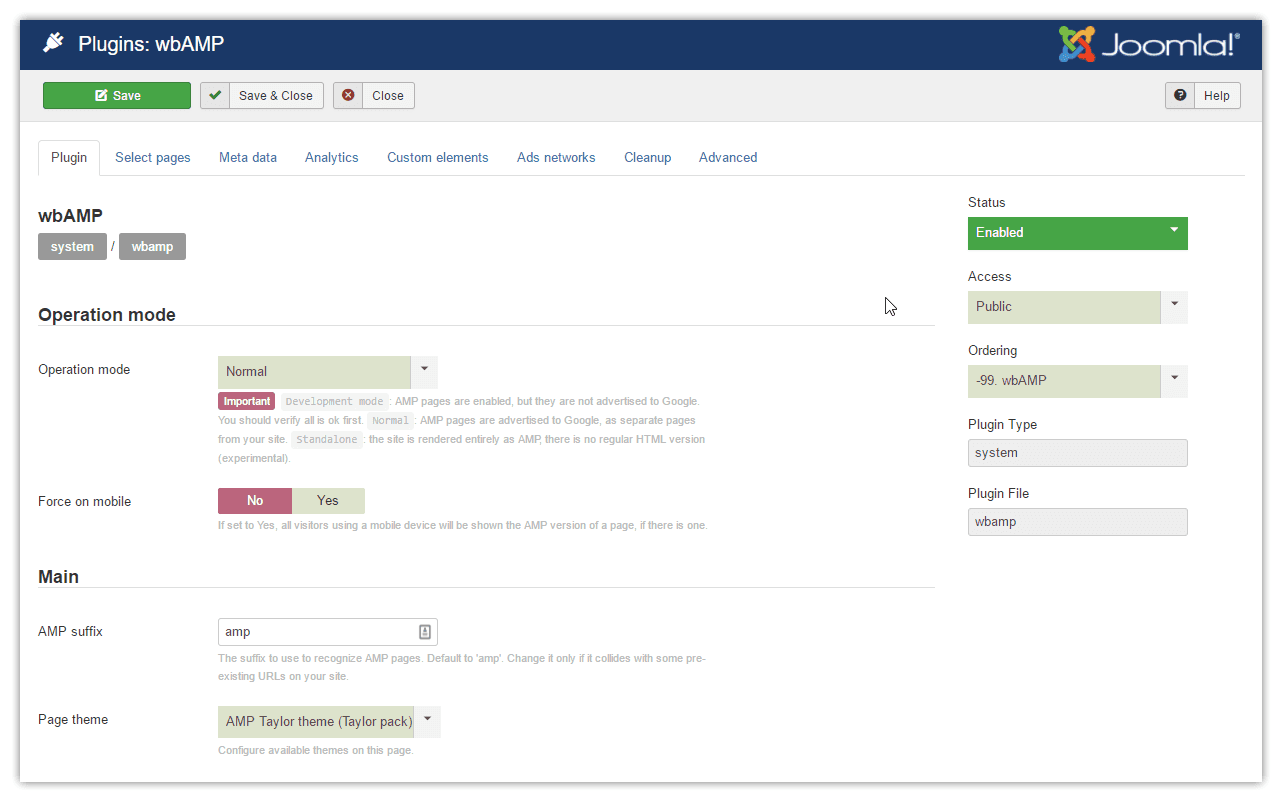 There are basically 2 configuration steps:
Select some content
Enter a few site information
We suggest that you select the Development operation mode at this stage. It will let you setup wbAMP and make sure all is ok, without informing Google that your site has AMP pages. Once all is good, and you have validated your pages, you can switch to the Normal operation mode. When you do that, nothing changes on your site, except for the addition of a specific tag Google can read and start discover your AMP pages.