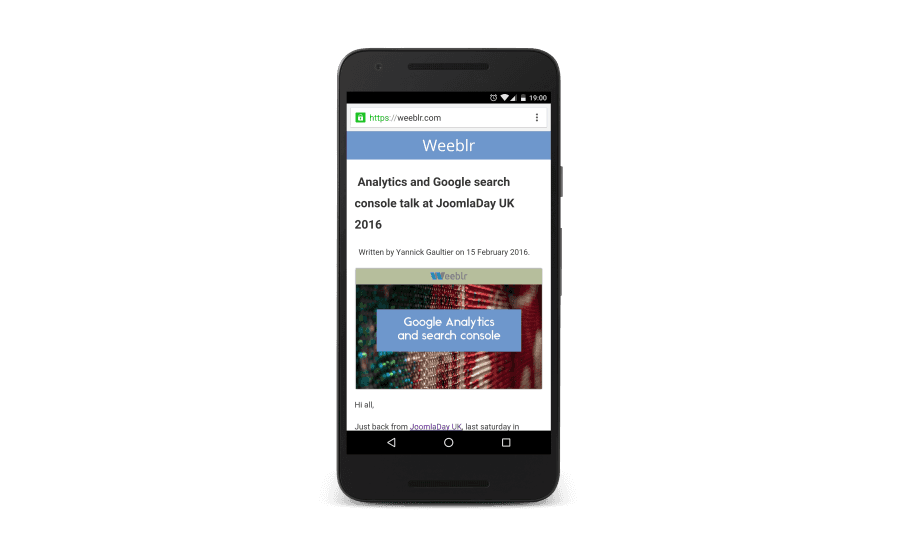 wbAMP is being discontinued
Hi all,
As of today, we are discontinuing wbAMP, please read on to learn what that means exactly.
Why?
Over the last few months, we have seen Google, the originator of the AMP specification, move away from it. First, all signs of AMP pages - the amp icon - have been removed from the Google search results. Then the requirement that only AMP pages could appear in Top Stories and news carousels was dropped, meaning any page can do so while AMP was required before. And then the lead developer has left Google quietly a few months back, while other prominents AMP team members have also left, or moved to other positions within Google.
Finally, and more importantly, Core Web Vitals has been strongly promoted as the new way to promote speed in the seach results.This tells us that we are approaching the time where Google will drop AMP entirely.
We're not alone in thinking so: Twitter dropped AMP links in their mobile app and some large publishers - not all - start dropping it as well.
As such, I came to the conclusion that continuing our development effort on wbAMP was not a worthwhile pursuit anymore: the SEO benefits of AMP do not offset the required work both for us and for site owners. There are better ways to do SEO on a Joomla site now.
Note that this decision is not linked to the need to migrate wbAMP to Joomla 4. We actually already did the work, more than a year ago (you can download the Joomla 4 version of wbAMP from the development versions downloads page). But I never released it publicly exactly for this reason.
What happens now?
wbAMP will be in security-maintenance mode from now on, until Joomla 3 itself is "end of life" (August 2023). This means any security issue that may appear until then will be fixed, as part of the existing subscriptions commitment we have with you.
wbAMP itself will continue to operate normally on your site or sites, there's of course no time limit on any of our extension. You can decide to either drop AMP from your site, or just keep using wbAMP as you do today, until you need to migrate to Joomla 4 or to another AMP solution.
It is no more possible to purchase or renew wbAMP subscriptions. Support will continue as before, but the above "security-fixes only" policy applies. I don't think this should be any problem as no real bug has been reported in a long time.
You can download and use the Joomla 4 version of wbAMP and use it, but you are on your own here, there will not be any official Joomla 4 version of wbAMP.
Thanks to all users of wbAMP, past and current. It's been an exciting ride since I launched wbAMP the same day Google enabled AMP in their search results. Including when we won the Joomla Innovation of the year for wbAMP at JAndBeyond in 2016. But many good things come to an end, and I believe now is the time for all SEO-conscious Joomla website owners to focus their efforts from AMP to other things.
Please reach out in case you have any question, technical or otherwise, the wbAMP helpdesk section is and will stay open.
Cheers,
Yannick