Automatic conversion
Your Joomla pages are converted on the fly to Accelerated Mobile Pages HTML markup. Any page. Any extension. wbAMP also fetches require metadata automatically for com_content and K2. You can also set meta data manually with simple tags in your content.
Extensive content handling
Common media or social content such as images, sound tags, Youtube videos, Instagram images, Tweets, Facebook posts, or even AMP carousel are converted.
Easy page selection
Simple, but powerful, rules to decide which pages should have an AMP counterpart. NEW: standalone mode, for AMP-only web sites.
Working contact form
Your AMP pages must be as interactive as possible: with wbAMP, your Joomla contact form will work the same on AMP!
Manual customization
Customize the output with simple tags entered in your articles. Provide additional meta data as needed. Hide or show some content only on AMP pages. Use custom HTML Joomla modules to create header or footer.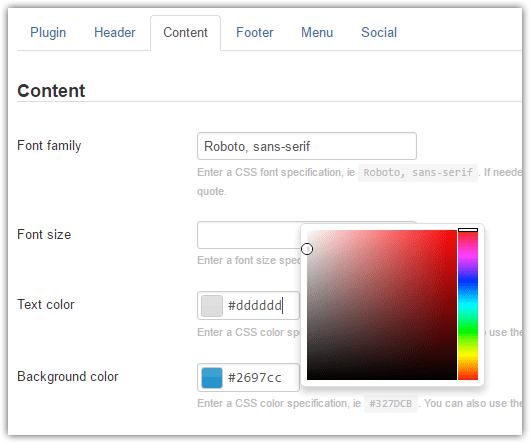 Easy templating
wbAMP comes with a simple, elegant base template. Override any part of the output using Joomla! JLayouts.
NEW: no need for CSS knowledge: the Taylor customizable theme lets you simply change colors, dimensions and visual aspect.
Joomla Modules
[NEW] Easily include Joomla modules into your AMP pages: simply assign modules to one of the wbAMP modules positions
Menu and footer
Easily add navigation and footer by selecting a custom Joomla module. Content is also converted to AMP standard, with amp-sidebar element.
Social sharing
Simply select which buttons to include. Fully AMP-compatible implementation (no javascript), including Analytics connector to track social shares of your AMP pages.
Analytics support
Implement Accelerated Mobile Pages Analytics component simply by providing your Analytics web property ID.
NEW
: now with
Google Tag Manager support
!
Ads networks support
Includes supports for many Ads networks in the AMP specification: A9, AdReactor, AdSense, AdTech, Double-click. Others will be added as they are included in the AMP whitelist.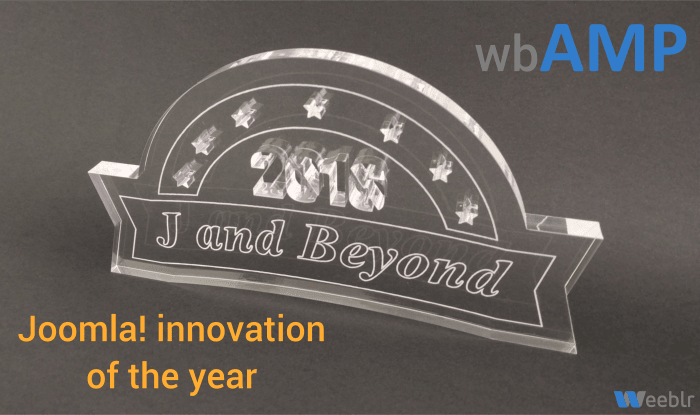 wbAMP was awarded the
Innovation of the year for 2016 J.O.S.C.A.R.S.
at the
JandBeyond
international Joomla! conference.
wbAMP is available in multiple languages. Please see this
FAQ item
for an up to date list.