Accelerated Mobile Pages for Joomla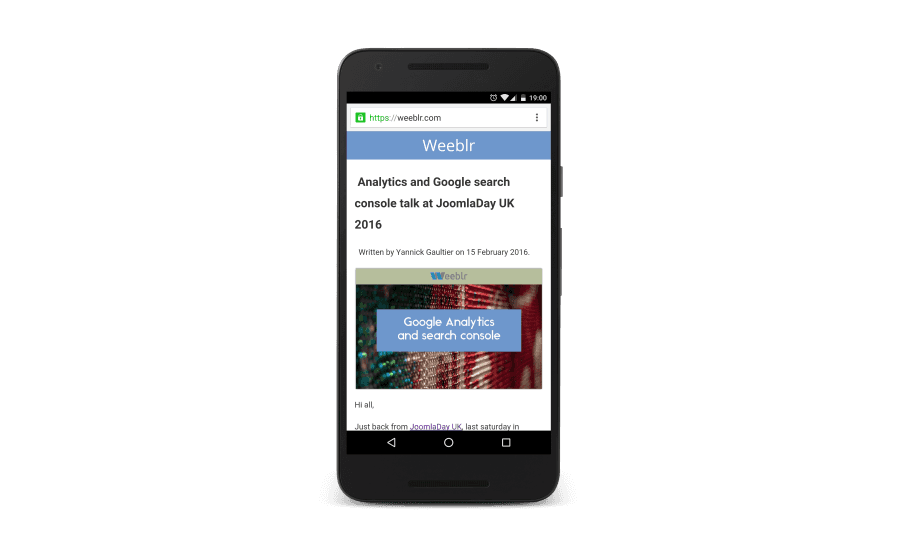 Hi all,
Google has announced that tomorrow, february 24, they will start showing Accelerated Mobile Pages in their search results pages. This is big news for everyone involved in publishing information on the Web!
AMP use a modified version of your web site pages, so that display on mobile phones is incredibly fast. Users like fast, and so Google is putting a lot of effort in that program. Its robots have started indexing AMP pages on websites offering them, and those pages will get a front row in searches made from a mobile device. And of course, users will love them, asking for more.
The AMP project was announced last year, with many famous partners, including The Guardian, the New York Times or Wordpress.com being part of the initiative. This will certainly push adoption, with the Wordpress project having published some weeks ago a dedicated plugin.
We believe having an AMP version of your informational pages is going to be a major advantage in getting mobile traffic to your site. Being an SEO and content company, we have decided to bring this ability to Joomla!
So I am very pleased to announce that wbAMP, our new plugin for Joomla Accelerated Mobile Pages is available as of now.

wbAMP generates automatically an Accelerated Mobile Pages version of pages you choose on your site. It does so by converting HTML on the fly to the AMP specification.
The Community edition available today is - and will be - free of charge. It provides AMP pages for com_content and all basic meta data required for indexation by Google.
We have also prepared a very exhaustive documentation on using wbAMP, available publicly on our documentation page. You can easily get started, but the docs also covers all advanced usage of Accelerated Mobile pages on Joomla.
The full edition of wbAMP comes with a host of additional features such as Analytics, Social sharing buttons, support for K2 content, common Ads Networks, navigation menu, custom meta data and of course support, with an annual subscription.
This edition of wbAMP is ready (and running on this very site). If you have a live web site with news-like content, just contact us by email (). We are giving away 10 subscriptions to help you - and us - get started with this new technology! This offer will end next monday, february 29, when wbAMP subscription will go on sale normally.
Cheers
Yannick