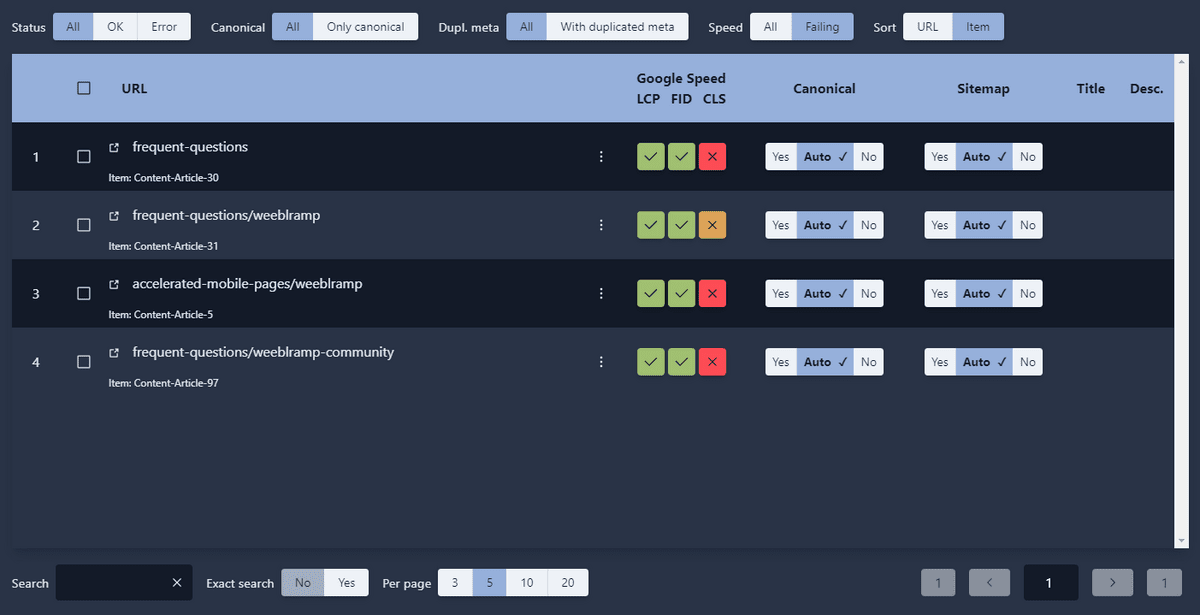 FAQ Page structured data and K2 and Hikashop support in 4SEO version 1.3.0
Hi All
4SEO version 1.3 has just been released and it's an important one because it marks 2 things:
with the addition of the FAQ Page structured data type, we have completed our first round of rich snippet types support
K2 and Hikashop are the first 3rd-party extensions for which built-in support is added.
Structured data support
Structured data is a set of invisible - to your visitors - codes that can be added to pages to help machines in general - and Google and Bing more specifically - better understand the content of your pages. This will generally result in better SEO results, bringing in more interested visitors. And it can also triggers the display of Rich snippets in search results: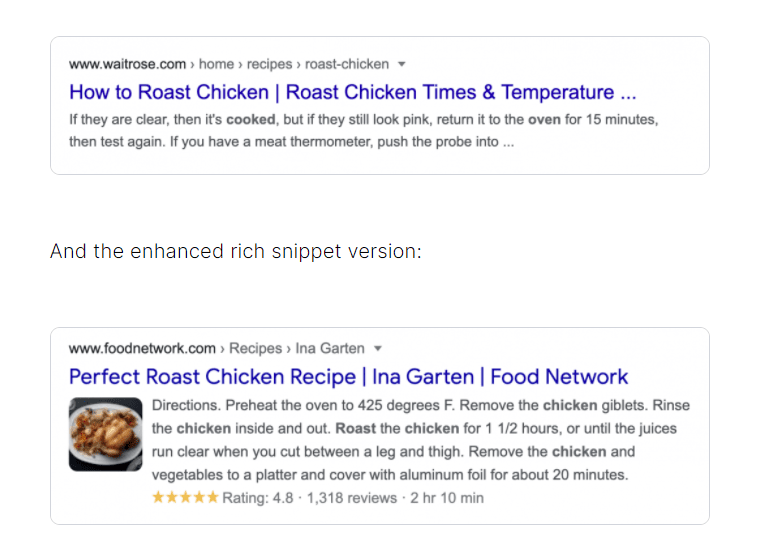 In the above example taken from SEMRush article on rich snippets, you can see how beneficial rich snippets can be for additional exposure in the search results:
a thumbnail image is added
we have a rating and reviews number
and the preparation time for the recipe
Whether Google will display rich snippets for your content is entirely up to them, there is no guarantee but the first step and requirement is to have valid structured data in your content.
4SEO nows covers all the major structured data types used by Google (Articles, Course, BlogPosting, Recipe, Event, FAQPage, Product and more). It builds them automatically from your content without any specific configuration, but you can of course build custom rules very easily: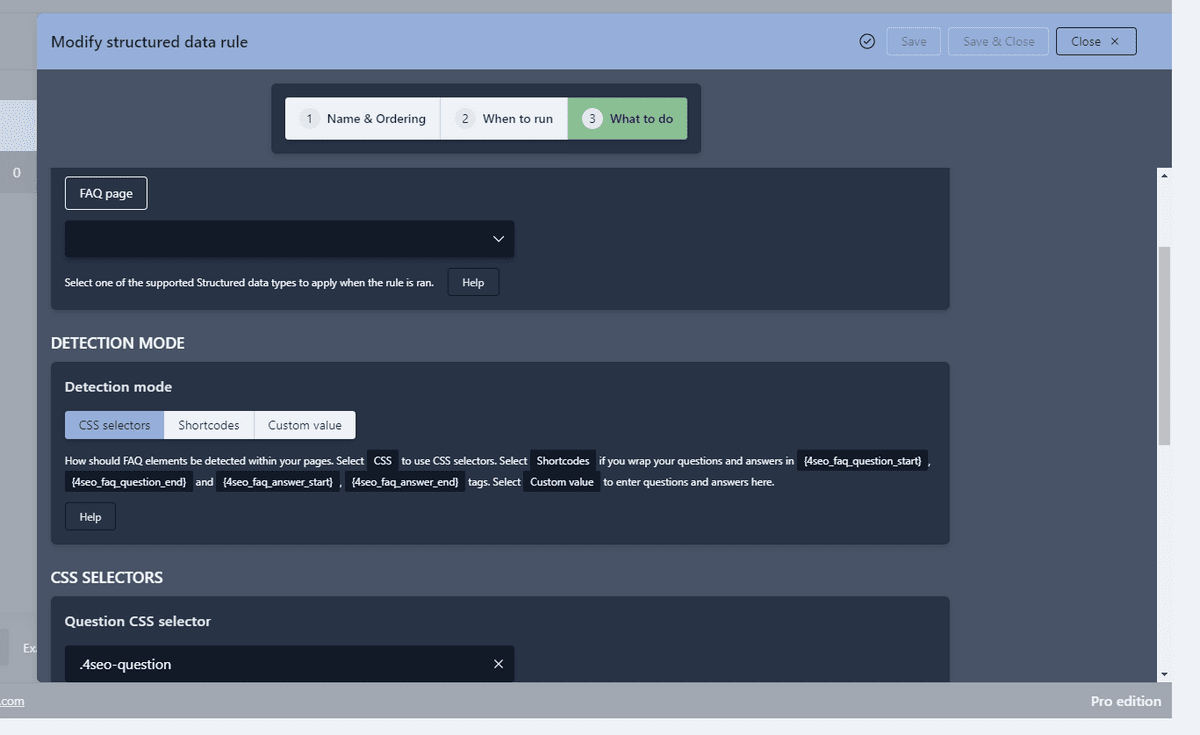 Which kinda bring us to the second important point in 4SEO version 1.3 release: optimized support for 3rd-party extensions.
K2 and Hikashop support in 4SEO
To be clear, 4SEO will work with any page, from any 3rd-party extensions on your site out of the box. It does not require plugins or add-ons to provide meta data, structured data, OpenGraph meta data, sitemaps, etc
But having dedicated support for specific extensions is a big plus to optimize their SEO. 4SEO always has built-in support for Joomla native content types: articles or contact for instance. But it now has specific support for K2 and Hikashop, as the first two 3rd-party extensions we picked.
K2 is very widely used, to this day, in many different use cases, and Hikashop is a powerful e-commerce solution which has been around for quite a while. I thought they would be a good first step and so 4SEO now has native support for them.
This means you don't even need to configure anything: any K2 or Hikashop page suitable for, for instance, some type of structured data will get them automatically. You can of course disable this default behavior, or override part or all of it with a simple rule.
Now what?
Our roadmap has still plenty of things to add to 4SEO. We've managed to be on track so far and plan on releasing support for more extensions in the coming months, along other planned features such as custom error page for instance.
As usual, you should check out the complete 4SEO changelog for details of what we added, changed or fixed in version 1.3.0 and of course, to learn what's ahead, have a look at a the roadmap: there's plenty to come!
Cheers,
Yannick