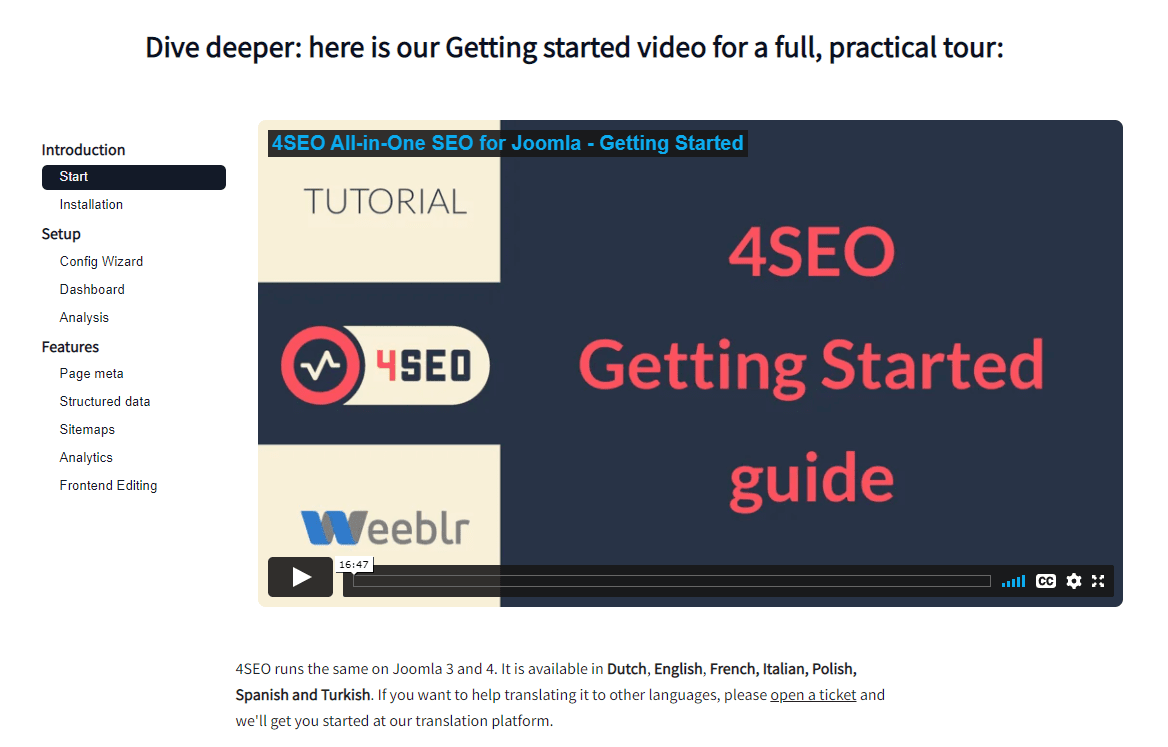 4Video, a free high-performance video embed module for Joomla
Hi all,
This is a quick post to first wish you a happy new year, if this is a new year for you. And second to announce the release of a free Joomla module.
We developed 4Video initially for use in 4SEO and 4SEF. But we also have been embedding videos on weeblr.com for a long time already, using the usual YouTube or Vimeo embed code.
And these common methods have proven to be under-performing, causing Cumulative Layout Shift errors on each page we were using videos. So I decided to convert our 4SEO video embed code into a regular Joomla module and so here is 4Video.
On top of performing really well for Core Web Vitals, it also has a secret weapons: you can define very easily an active table of content sidebar: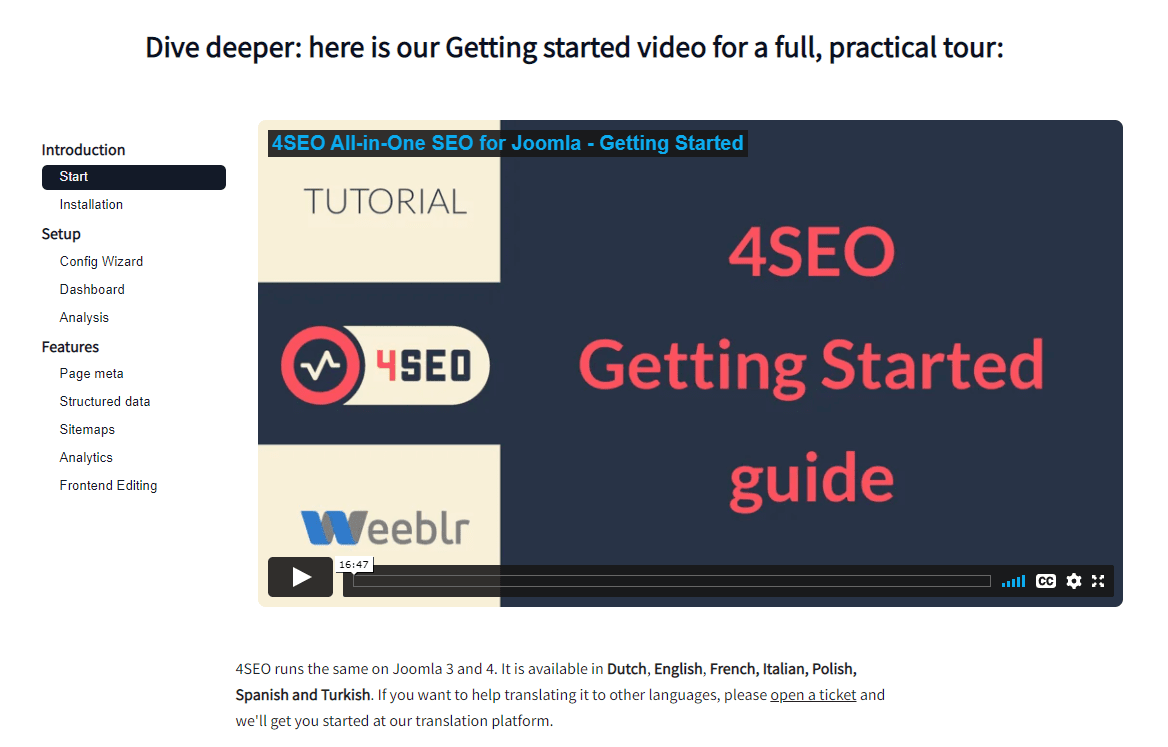 Just head over to the bottom of 4SEO product page to see it in action. Here is how you set it up in your module settings: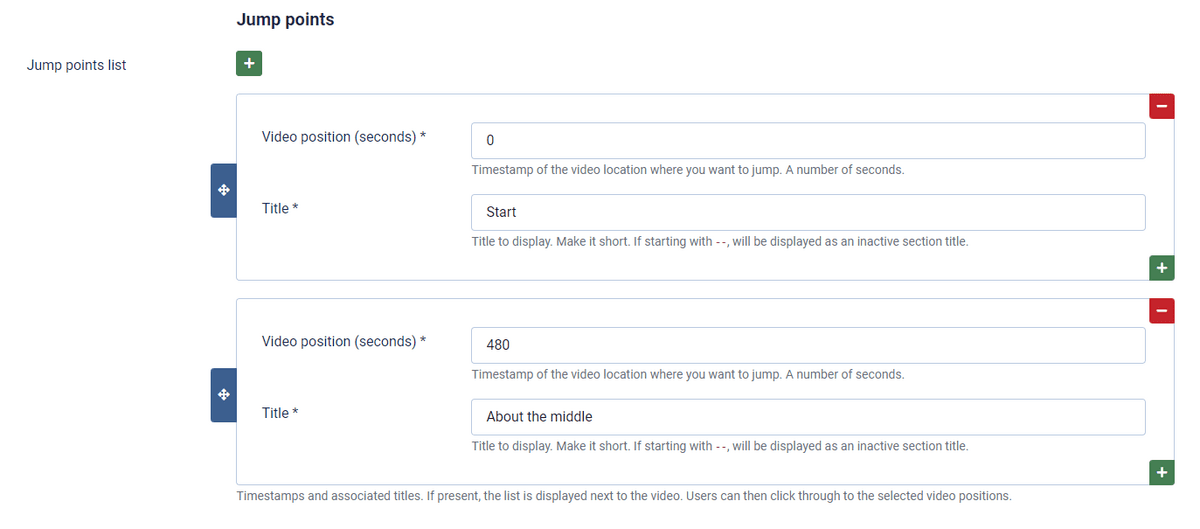 4Video is available to download for free right now. It's fully documented (4Video doc is here), although you probably won't need documentation really.
Cheers,
Yannick