Wonderful talks at JoomlaDay France 2018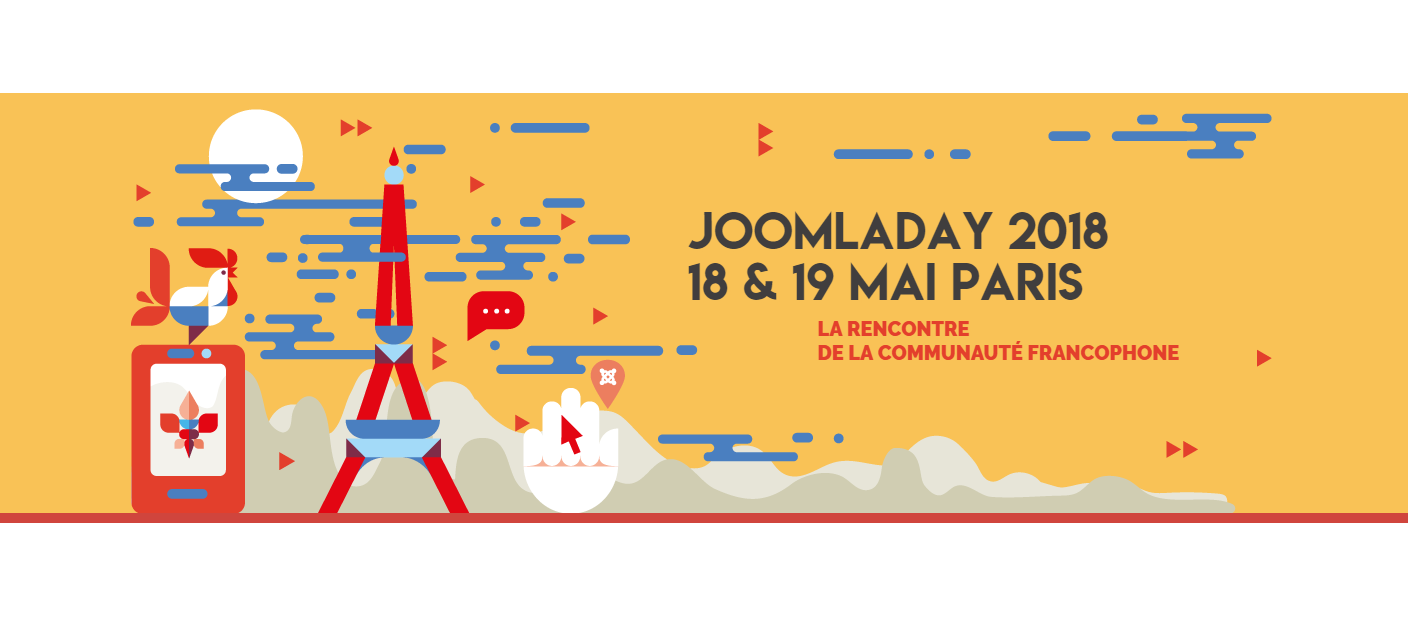 Hi all,
After a long blogging interruption, we wanted to share a bit of our experience last weekend in Paris where we attended JoomlaDay France 2018. We were lucky to be invited to talk about AMP on Joomla and joined a full line-up of speakers from all horizons:
Rowan Hoskyns Abrahall, Open Source Matters president, gave a "state of Joomla" address, with all news about the new management structure put in place last year, and upcoming plans for 2018
Arnaud Steckle gave a round-up of webdesign trends in 2018
Olivier Andrieu, probably the most well-known SEO person in France, spoke for the first time at a Joomla event, and told us about mobile and vocal SEO optimization. We were able to video-record his session, see it on this page.
Brian Teeman explained how he is a Secret Billionaire, thanks to Joomla
Marco Dings had a more technical session on how Joomla 4 is just around the corner and how it will affect extensions developers
Peter Martin shared a bunch of time-saving tips and tricks for Joomla - we also have the video of that session on this page
Sandra Decoux, Joomla Marketing and Communication Department Coordinator, shared the marketing plans for Joomla moving forward: Be loud and proud!
There was also a full Joomla administrator certification session on each day, with a global 80% rate of success
And I was very happy to talk about the latest development of the AMP project, such as AMP stories or AMP for email. See my talk in video with slides on that page.
And many other technical, marketing or community talks - find the full schedule here. A staple of JoomlaDay France for years, there was still again a "Grand débutant" full-day session, where Joomla beginners are taken by more experienced users from zero to their own fully running and live website, in a day!
A great practical introduction that I think should be organized in a lot of JoomlaDays!
Be sure to check out the recorded video sessions we have linked above, definitely worth their salt!
Cheers,
Yannick