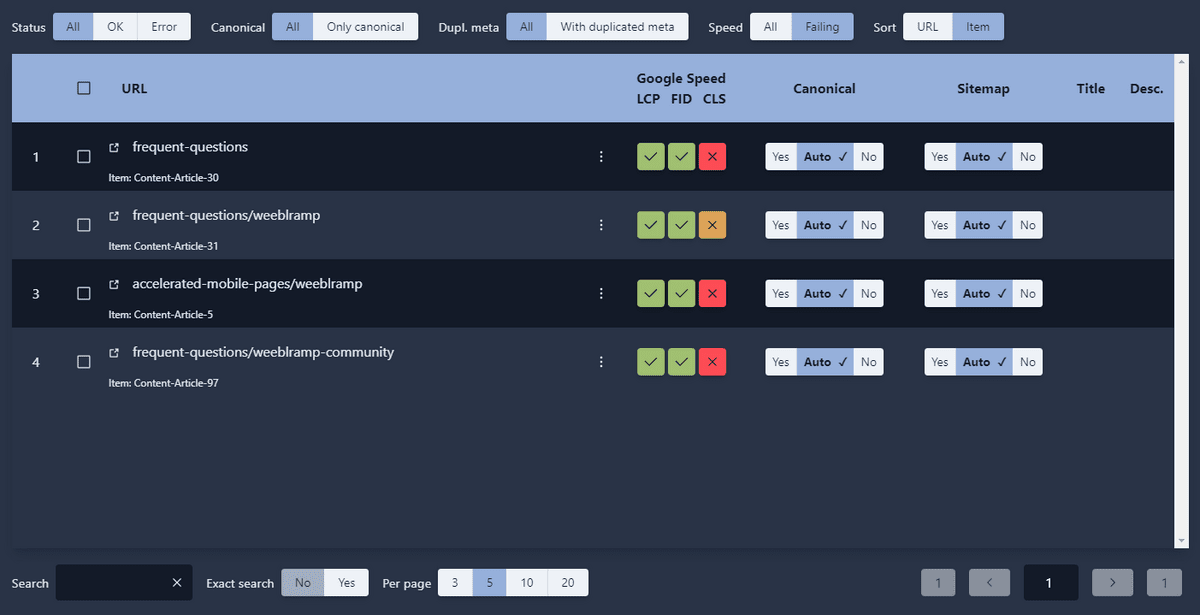 What are Core Web Vitals and do they matter for your Joomla SEO?
Hi All
We just released version 1.1 of 4SEO and its main new feature is the ability to automatically measure and identify pages from your website that fail Google new Core Web Vitals speed checks.
It's an important feature for anyone concerned with Joomla SEO as it replaces previous speed measurements in Google rankings. Measuring actual Core Web Vitals values is hard and you basically have to rely on Google Search Console to get some values.
4SEO automatically measures your site Core Web Vitals and flags all pages failing the test for you.
But how important are in fact Core Web Vitals, how do you measure them and how can you improve your score? We have put together this short video to help you understand better this change and what to do about it.
Feel free to ask more questions in the comments below and we'll try and share what we learned along the way of developing 4SEO Core Web Vitals implementation!
Cheers,
Yannick