New development versions download area and discontinued plan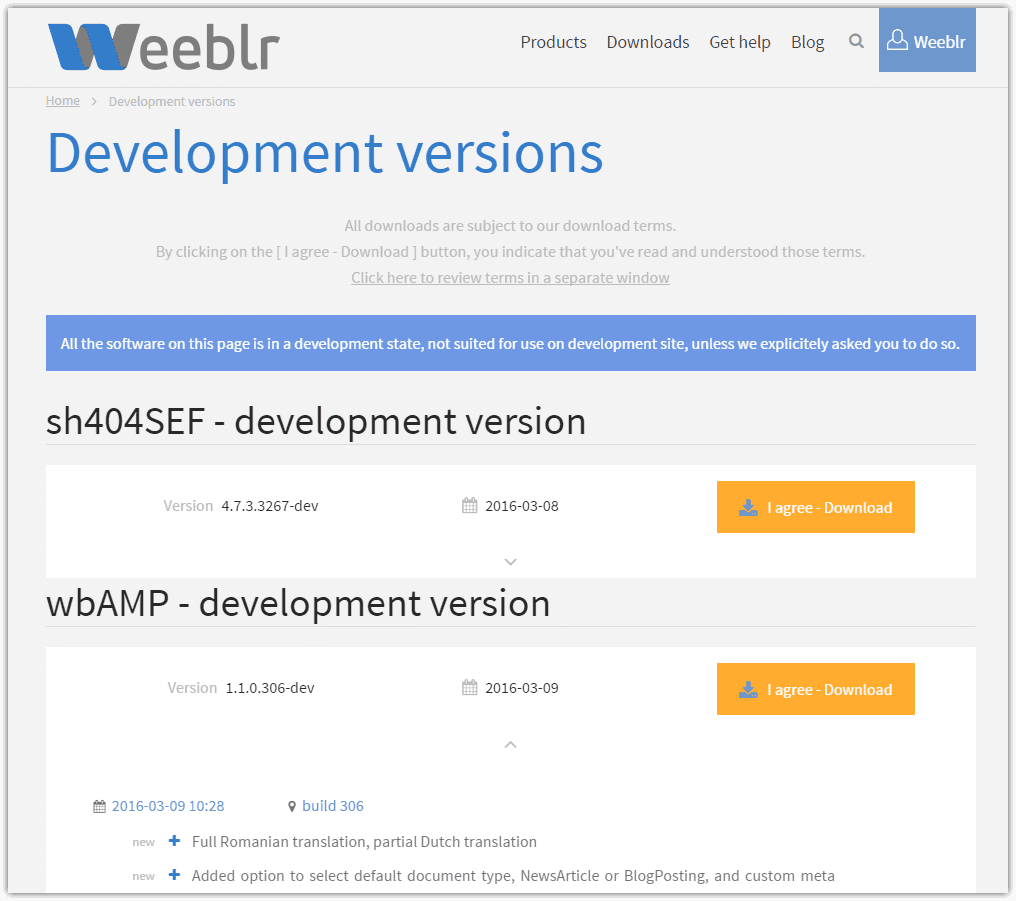 Hi all,
This is just a quick update on changes we brought to weeblr.com in the last few days: a new download page for development versions of our products, and the discontinuation of our bundle plan.
New development versions download area
This new page is visible to all our subscribers and can be accessed from the user menu: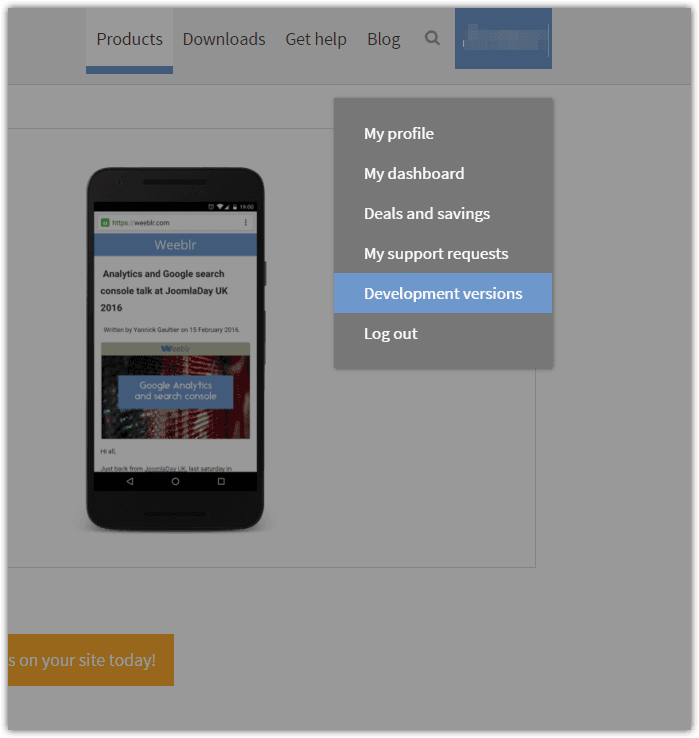 We will publish on that page the current development versions of our extensions, as long as we think they are stable enough to be offered for download. Each record also includes the changelog for that version since the last publicly released version, allowing you to decide if you want to give it a go.
The ability to download development version will give our subscribers early access to bug fixes or new features for testing and feedback. We previously were using temporary downloads from cloud storage, but the being able to push development versions directly on the site makes it easy for you and us to get frequently updated software.
Bundle plan is discontinued
We have removed the sh404SEF + Josetta bundle from our plans. Primary reason is that it was not used, while taking up valuable space on our products pages. Obviously, existing users on that plan will continue to enjoy access to both sh404SEF and Josetta, but won't be able to renew on the same plan when the current one expires.
Cheers
Yannick