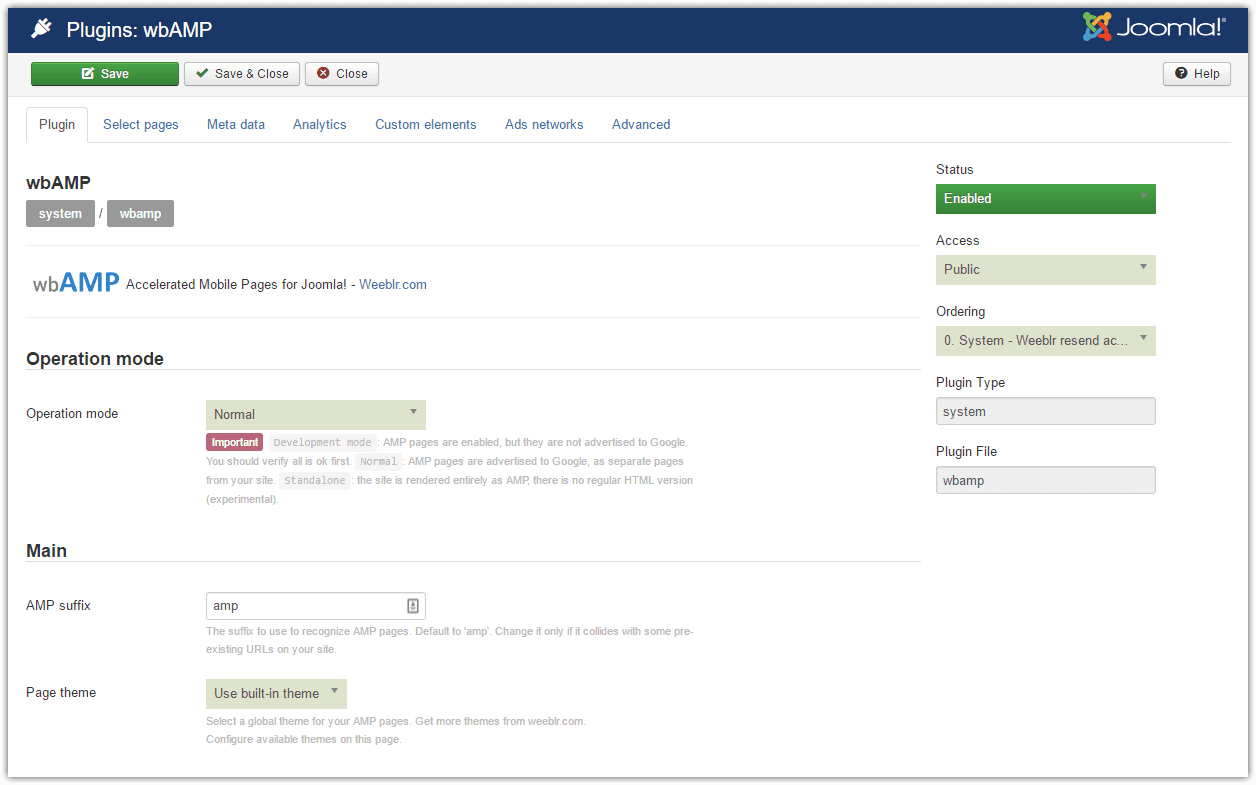 wbAMP version 1.16.0 released
Hello,
We are pleased to announce the release of wbAMP version 1.16.0. It adds a new filter and brings PHP 8 compatiblity. It also requires PHP 5.6 and Joomla 3.9.0 as a minimum.
wbAMP brings Accelerated Mobile Pages to Joomla. Please read our blog post for more details.
Here are the highlights:
Added a filter to enable/disable standalone mode on a page by page basis
Updated shLib library for PHP 8 compatibility
Enforcing strict PHP 5.6 minimal version. Won't install with a lower PHP version
Strict minimal Joomla version is now 3.9.0
sh404SEF connector wrongly setting the title using the description meta
Installing back Community version over full version prevents future one-click updates as wbAMP still tries to install full version.
Please see this page for a full changelog. This release is immediately available both from the download area and using the one-click Joomla! updater of your web site.
Best regards
Weeblr.com