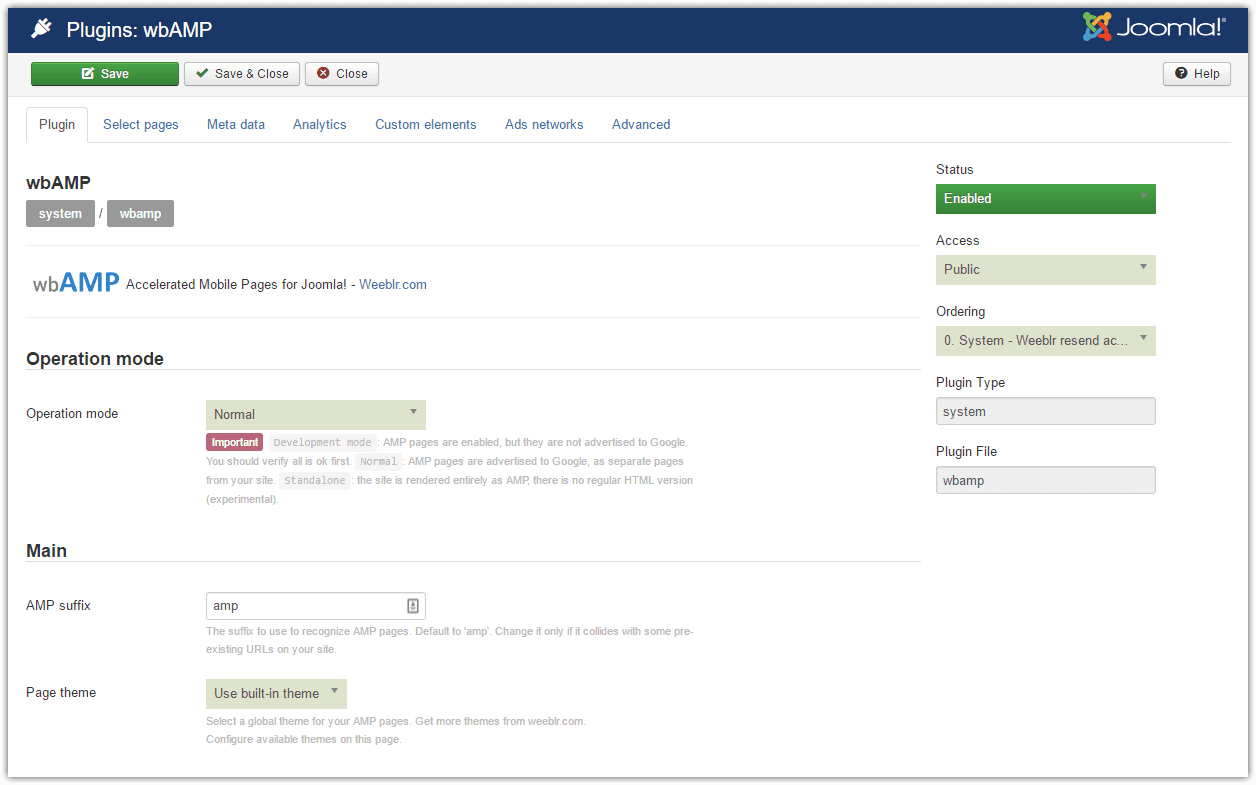 wbAMP version 1.15.0 has been released
Hello,
We are pleased to announce the release of wbAMP version 1.15.0. It is a feature release with changes in the one-click update mechanism. The changes prepares for Joomla 4 compatibility and also allows automatic updates through services such as Watchful.
wbAMP brings Accelerated Mobile Pages to Joomla. Please read our blog post for more details.
Here are the highlights:
Now using a single update key: easier, compatible with Joomla 4 keys manager and services such as Watchfuli
Added variant field to manifest in order to support Watchful centralized updates
Added manifest tags for update key, in preparation for Joomla 4
Suppressed warnings and notices under PHP 7.4
Please see this page for a full changelog. This release is immediately available both from the download area and using the one-click Joomla! updater of your web site.
Best regards
Weeblr.com