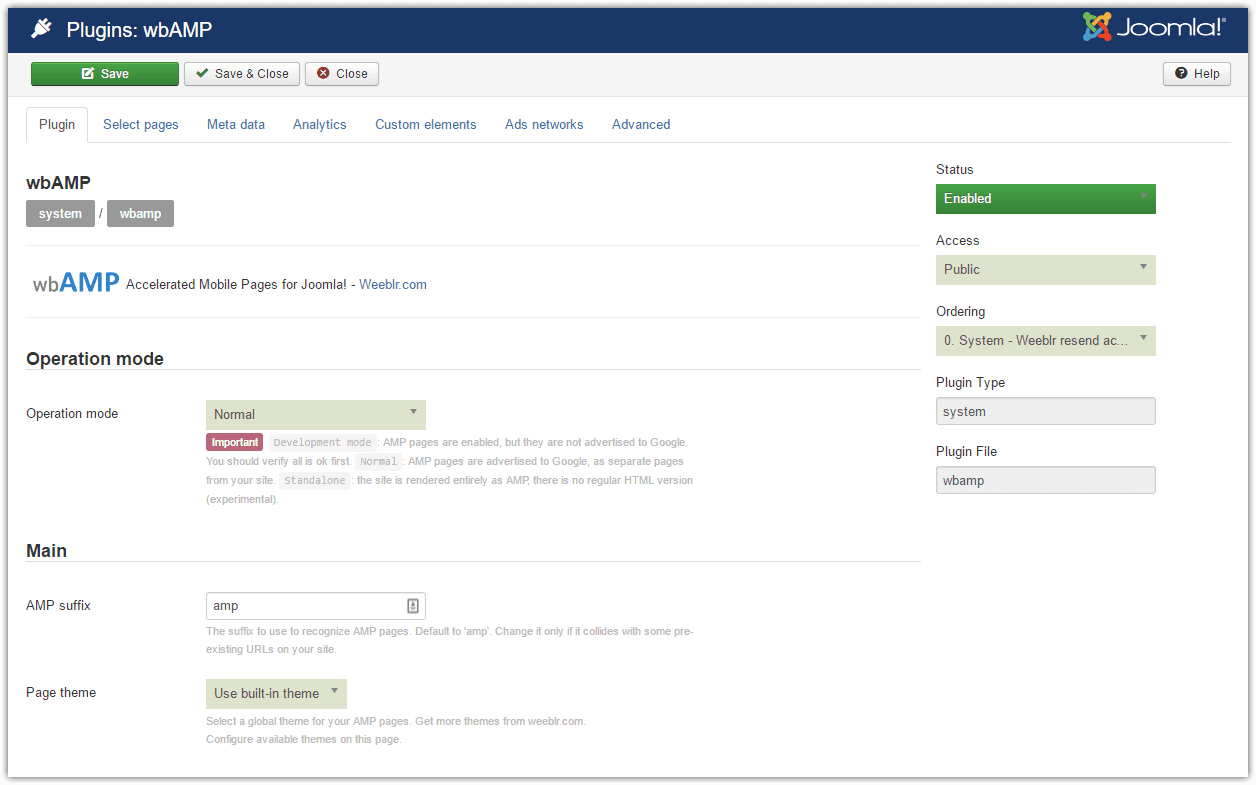 wbAMP version 1.13.0 has been released
Hello,
We are pleased to announce the release of wbAMP version 1.13.0 and the corresponding Taylor theme version 1.1.0. These are feature release as we are removing all support for Google+ and add support for Bing cache in forms.
wbAMP brings Accelerated Mobile Pages to Joomla. Please read our blog post for more details.
Here are the highlights:
Removed all support for Google+
Allow Bing cache origin when submitting forms
Now enforcing and cleaning attributes on amp-carousel elements created by user
Autoplay attribute in AMP carousel shortcode can now accept a number - used as the number of loops before the autoplay stops
Read robots meta tag set in Joomla, not just those set with sh404SEF
Now allowing any attribute on the path html element, used in svg images
Added z-index to hamburger menu in case users add a large header image in a module
Please see this page for a full changelog. This release is immediately available both from the download area and using the one-click Joomla! updater of your web site.
Best regards
Weeblr.com