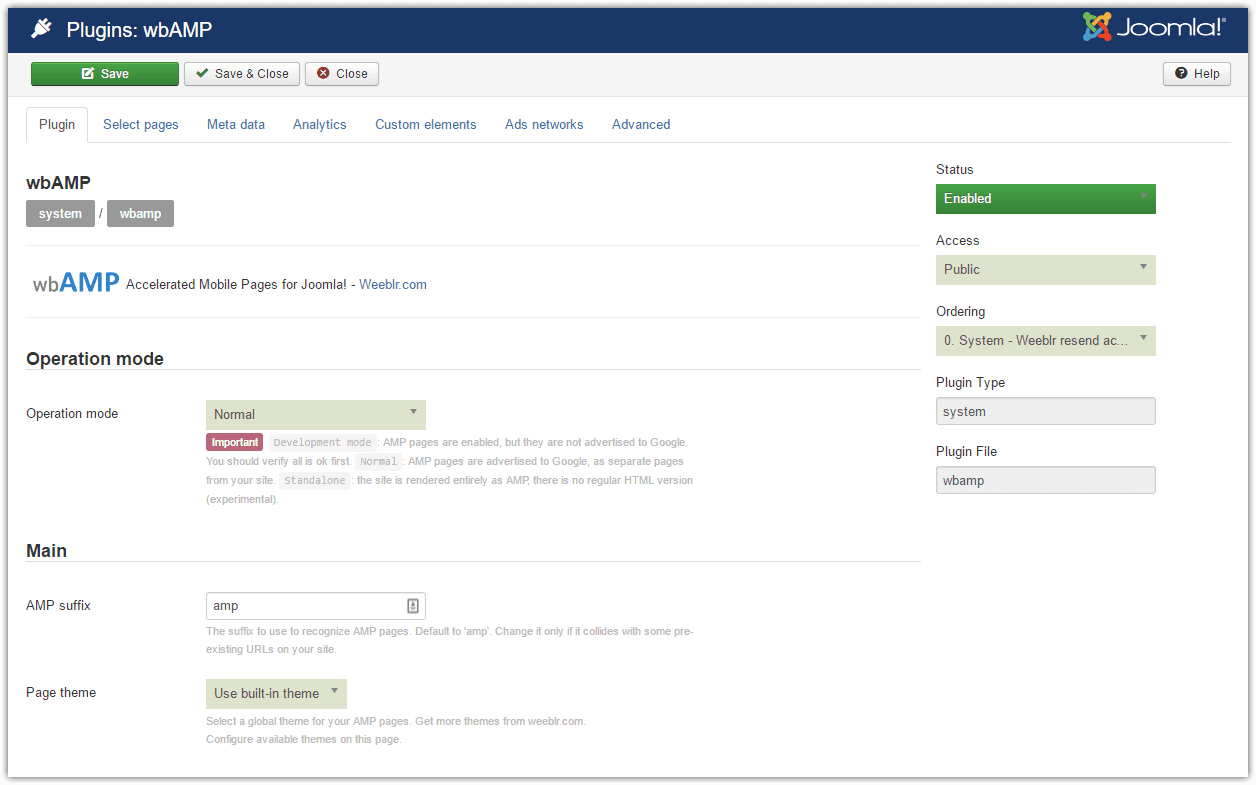 wbAMP version 1.12.1 has been released
Hello,
We are pleased to announce the release of wbAMP version 1.12.1. This is a new maintenance release.
wbAMP brings Accelerated Mobile Pages to Joomla. Please read our blog post for more details.
Here are the highlights:
Added filters on the AMP specification definition, to let anyone customize AMP rules
Updated amp-mustache script to 0.2
HR tags are not auto-closed
Please see this page for a full changelog. This release is immediately available both from the download area and using the one-click Joomla! updater of your web site.
Best regards
Weeblr.com