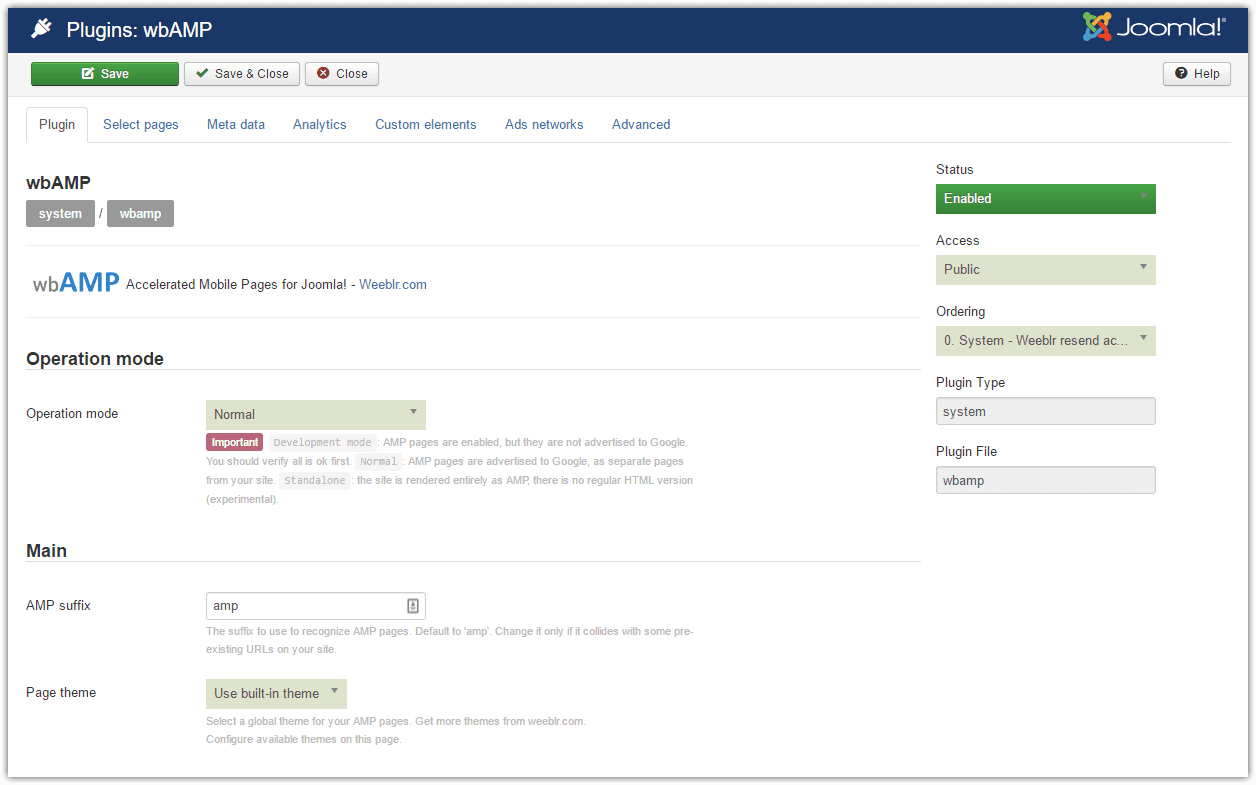 wbAMP version 1.12.0 has been released
Hello,
We are pleased to announce the release of wbAMP version 1.12.0. This is a new features release.
wbAMP brings Accelerated Mobile Pages to Joomla. Please read our blog post for more details.
Here are the highlights:
Added basic Hikashop support
Contact form can now perform an real redirect after form submission instead of displaying a 'Next' button
Page images are now required to be on the page itself, 1200px in width and 800,000 pixels minimum. Removed Fallback image feature
White list all amp-* elements to allow for more advanced custom usage of new AMP elements
Updated translations for German, Spanish, French, Italian, Portuguese and Russian
Allow json+ld script in page body
Added support for srcset (responsive images) to route helper
Prevent fatal error when using J! 3.6.5 or earlier
Modules in AMP-specific positions may be incorrectly rendered if several modules have the exact same title but are published in different positions
Content plugins set to be disabled are also disabled on non-AMP pages
Please see this page for a full changelog. This release is immediately available both from the download area and using the one-click Joomla! updater of your web site.
Best regards
Weeblr.com