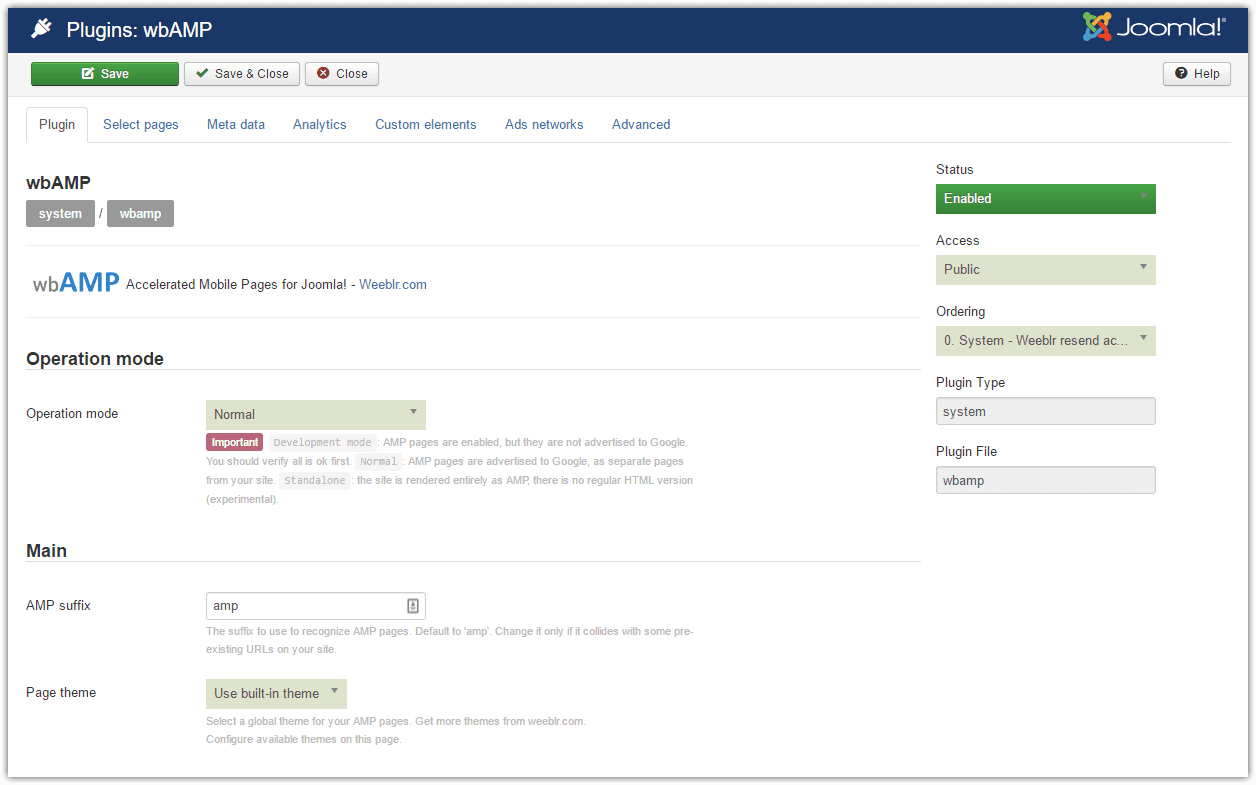 wbAMP version 1.11.0 has been released
Hello,
We are pleased to announce the release of wbAMP version 1.11.0. This is a new features release.
wbAMP brings Accelerated Mobile Pages to Joomla. Please read our blog post for more details.
Here are the highlights:
Support for AMP Analytics Client ID API
Meta tag and CSS class to disable ads display selectively
All filters are now available also in Community edition
Now adding description field to json-ld meta data
Allow the expanded attribute on section, needed by amp-accordion
Captcha verification needs to be disabled, or else com_contact will not accept contact form
Please see this page for a full changelog. This release is immediately available both from the download area and using the one-click Joomla! updater of your web site.
Best regards
Weeblr.com