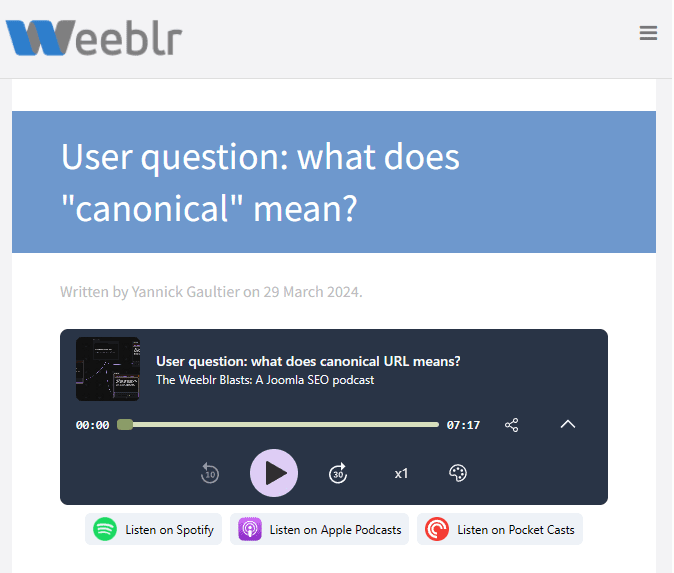 4Podcast version 1.2.0
Hello,
We're pleased to announce the release of 4Podcast version 1.2.0. This is a maintenance release with new translations and a bug fix, just after the first stable release of 4Podcast, a fully-featured solution podcasting for Joomla 3 & 4.
Here are the highlights:
Full Turkish translation by Mehmet Taş
Completed Spanish translation by Carlos Cámara
Tracking media load in external platforms prevent shows to happen on Apple and Google platforms (was still working fine for all others)
Please see this page for a full changelog. This release is immediately available both from the download area and using the one-click Joomla! updater of your web site.
Best regards
Weeblr.com