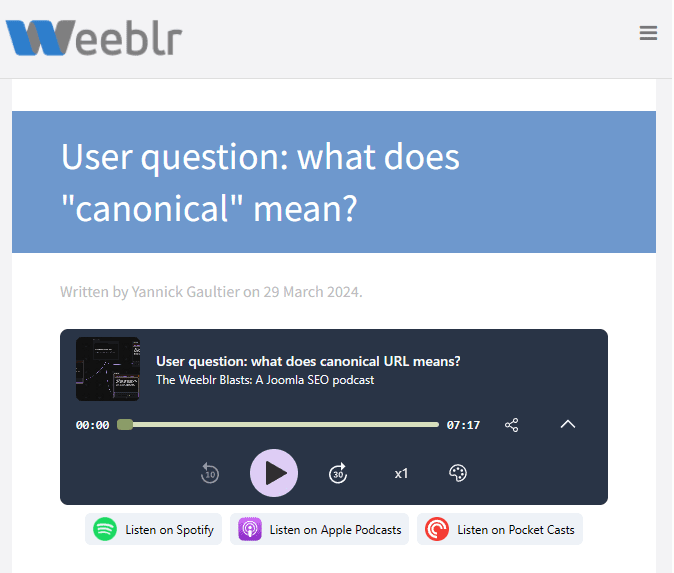 4Podcast version 1.1.9
Hello,
We're pleased to announce the release of 4Podcast version 1.1.9. This is a maintenance release with a few bug fixes, just after the first stable release of 4Podcast, a fully-featured solution podcasting for Joomla 3 & 4.
Here are the highlights:
Feed not rendering on servers with PHP short tags enabled
Joomla 4 internal metadata from media manager is not trimmed from episode image when injected in RSS feed
Channel owner is not output to feed if only an email is provided, instead of a name
PHP fatal error when showing episode on some servers using MariaDB
Please see this page for a full changelog. This release is immediately available both from the download area and using the one-click Joomla! updater of your web site.
Best regards
Weeblr.com