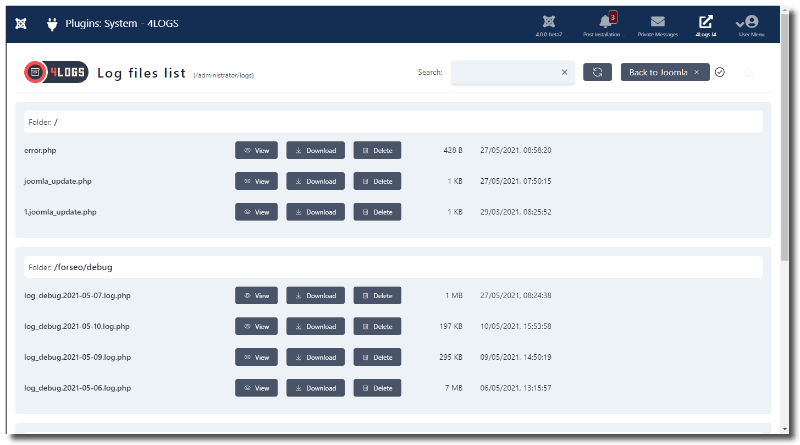 4LOGS version 1.2.0
Hello,
We're pleased to announce the release of 4LOGS version 1.2.0.
Version 1.20 is a fature release where we added full French and Turkish translations.
Here are the highlights:
Full French translation
Full Turkish translation by Mehmet Taş
Added an authorUrl tag in the installation manifest, needed by some management platforms
Possible PHP warning on servers where open_basedir is set
Please see this page for a full changelog. This release is immediately available both from the download area and using the one-click Joomla! updater of your web site.
Best regards
Weeblr.com