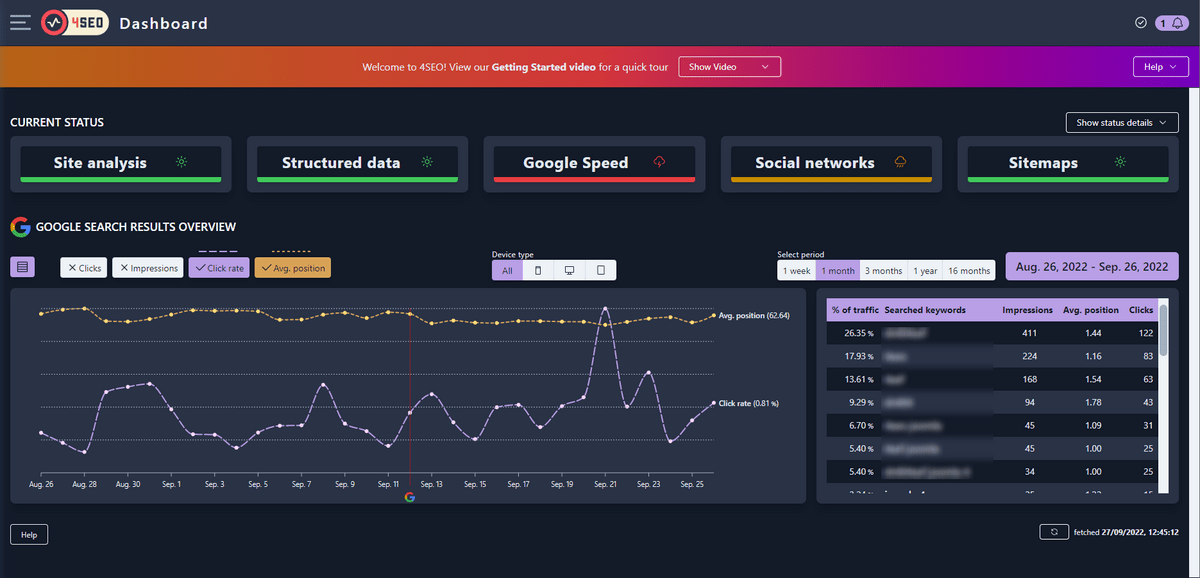 4SEO with Google Search Console and Joomla Custom fields
Hi all,
The last few months have seen a lot of 4SEO development , with 2 majors releases happening:
version 3 added support for Joomla custom fields
Using custom fields is an extremely powerful Joomla tool, avoids entering data in multiple places and generally makes your life easier
version 4 lets you super-easily connect to Google Search Console and provides you with actionable data
With data from the Search Console API, 4SEO now helps you decide on what to write about and where, on which page of your site. Having the technical aspects of your Joomla SEO right on your site is the base requirement, and 4SEO has you covered already here. But the real, big opportunities are often hidden in Google's own data and knowing what to write to compete is key to getting more and better traffic to your site.
Custom fields everywhere
Joomla native custom fields let you attach your own custom data to articles, categories and other types of content. 4SEO can now use your custom fields values instead of typing in actual data in your Joomla SEO setup.
For instance, if you created a custom field to enter more details about an article author, you can instruct with one click to use this extended information in structured data records. No more double-entry, and just one SEO rule can manage structured data for your entire blog or site.
Or use a custom field to redirect a page to another one, add a canonical tag, add some custom javascript or CSS, no limit...
Google Search Console integration
Certainly my most wanted feature in 4SEO: you're one click away from connecting your site to Google Search Console. The Search Console is Google's service that collects data on how your pages perform in their search results.
4SEO uses their API to obtain raw data, lots of it, then processes it to give you information that you can actually use: which pages and keywords gives you the best traffic opportunities and you should optimize for. That information is not even available if you go to Google Search Console website, and can only be extracted by processing the raw API data.
Using the Search Console is free, does not add any javascript or tracking to your site (no cookie banner needed) and does not require Google Analytics. Even if you do not use the 4SEO integration, start using it to learn what Google has to say about your site.
Discover these new features in video
I was invited to speak about 4SEO at TechJoomla latest Joomla Nxt event and the recording of that talk and live demonstration is now available on YouTube. It's a general presentation but if you want to learn all about the new Google Search Console integration in practice, you can jump to the 34' mark directly.
Cheers,
Yannick