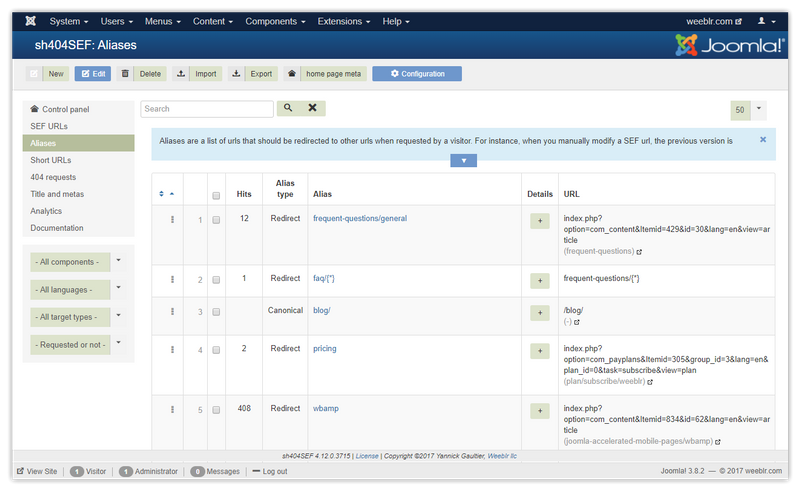 sh404SEF version 4.12.0 released
Hello,
We're pleased to announce the release of sh404SEF version 4.12.0. This is a feature and maintenance release with multiple improvements and bug fixes.
Here are the highlights:
URL aliases can now use wildcards, to redirect/canonicalize many URLs in just one alias. Largely replaces .htaccess rules.
URL aliases can now redirect/canonicalize to external URLs (on other sites)
URL aliases can now be either a redirect or replaced with a rel=canonical link
Aliases can now be re-ordered using drag-and-drop operations
URL shortener (shURL) now works with all URLs, internal or on other sites
Added a filter to change a page Itemid on the fly
Increase database table size for short urls target to 1024
Please see this page for a full changelog. This release is immediately available both from the download area and using the one-click Joomla! updater of your web site.
Best regards
Weeblr.com