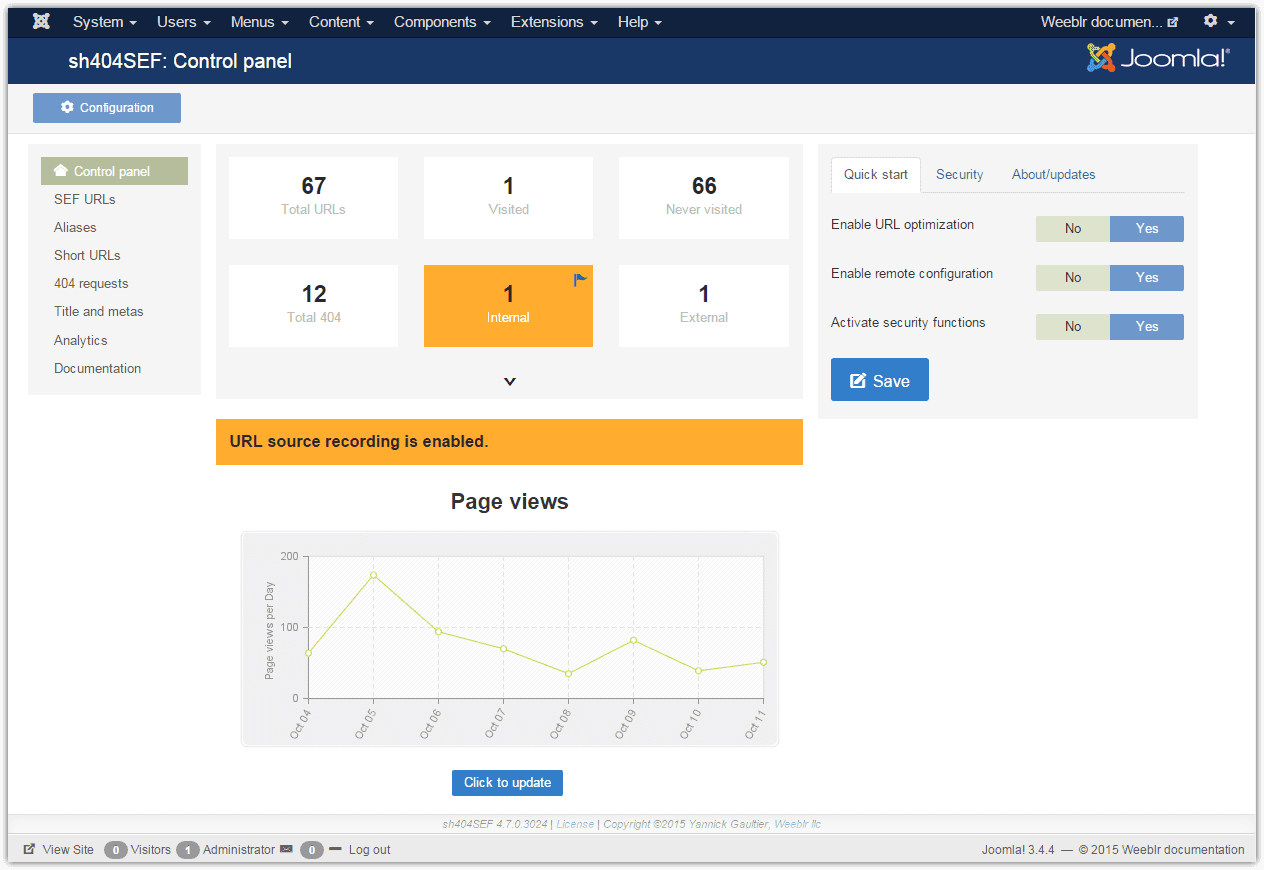 sh404SEF version 4.10.0 released
Hello,
We're pleased to announce the release of sh404SEF version 4.10.0. This is a feature and maintenance release with multiple improvements and bug fixes.
Here are the highlights:
Offline code plugin now uses JLayouts, output can be overriden from template
Adjusted Google Tag manager to latest insertion method
Added a sh404sef_before_plugin_build filter before building URLs, allow fixing non-sef URLs for wrong Itemid or more
Now also insert Twitter Cards on K2 categories
Added support for mijoSEF/JoomSEF importer automatic updates
Added multiple filters to routing process
Offline code plugin now displays information message when "Disable admin login" is enabled
Analytics results are not displayed (Google api change, around mid-july 2017)
Possible fatal error when reading a jpg remote file dimensions
Please see this page for a full changelog. This release is immediately available both from the download area and using the one-click Joomla! updater of your web site.
Best regards
Weeblr.com