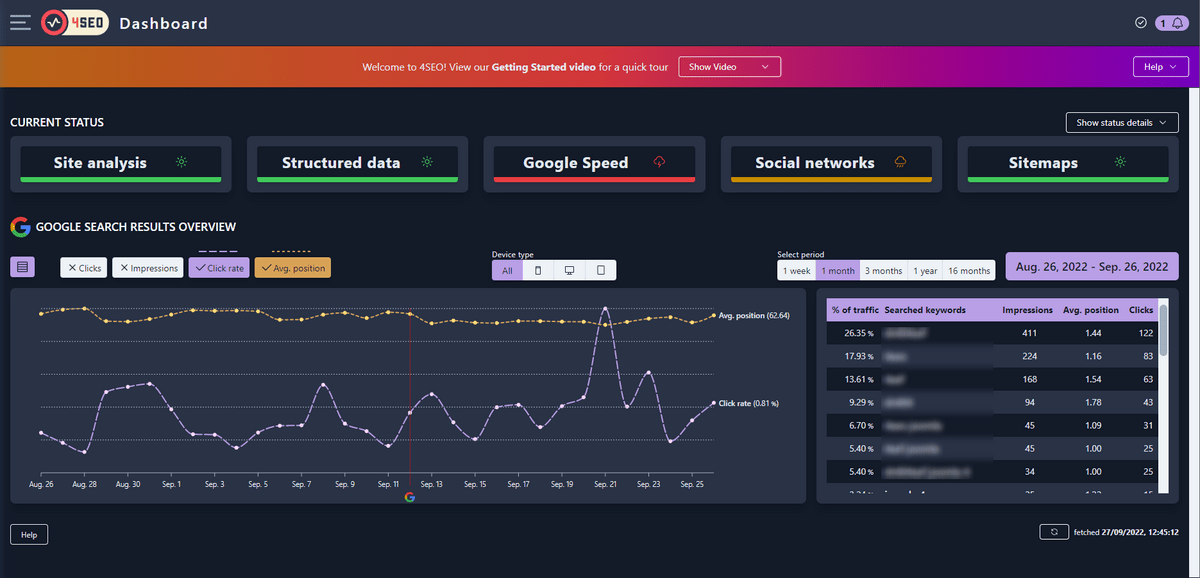 4SEO version 5.1.0
Hello,
We're pleased to announce the release of 4SEO version 5.1.0. This is a maintenance release with a few bug fixes and several improvements.
Here are the highlights:
Default value for Disregard case when creating any type of rule is now Yes
Accept more than one URL in sitemaps for the same content id. Allows use manual override to include several pages for the same canonical content
Do not URL-encode URL reserved characters when adding them to sitemaps, as they are sometimes used as is in URLs
Now defaulting to not checking Joomla com_redirect before triggering a 404 on Joomla 3, as this prevents error pages to operate. Can use corresponding filter to enable back if needed.
Aliases now also operates in Debug mode or if the site is offline.
Background cron trigger pixel image URL changed to avoid collisions with actual words that may trigger security systems
Better cleanup of com_tags non-sef URLs when creating a page content id for canonical identification
"Others" status selector does not work on Recorded Errors page
Aliases and redirects are not executed on Joomla 5 when they concern non-existing URLs
4SEO does not allow selecting Structured data images when location of the images media folder has been changed from the default
Please see this page for a full changelog. This release is immediately available both from the download area and using the one-click Joomla! updater of your web site.
Best regards
Weeblr.com