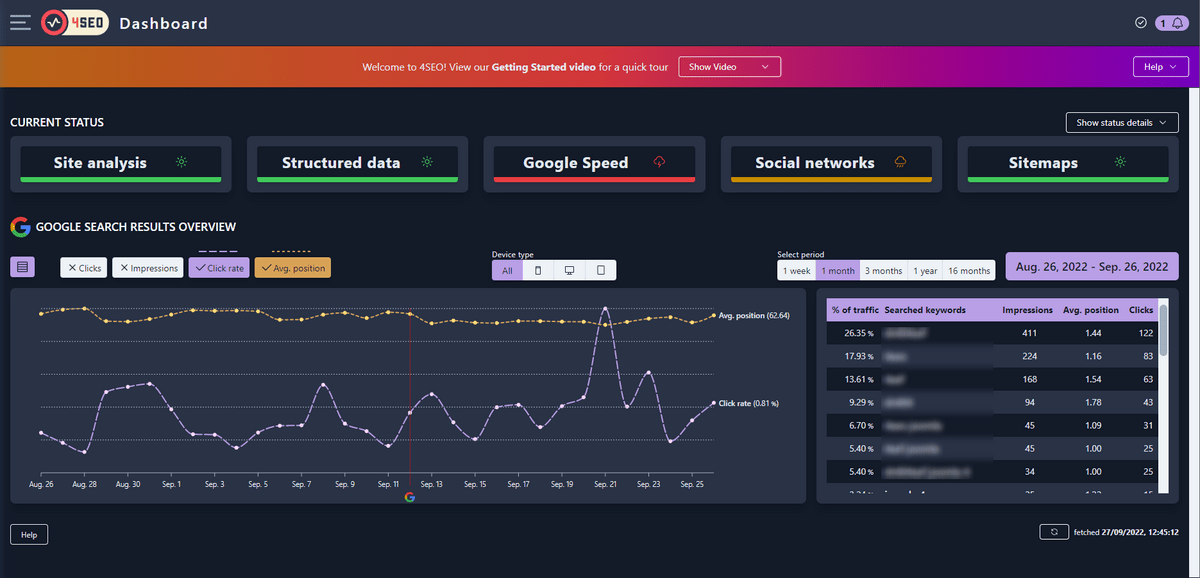 4SEO version 4.9.1
Hello,
We're pleased to announce the release of 4SEO version 4.9.1. This is a maintenance release with multiple changes and improvements and a couple of bug fixes.
Here are the highlights:
Added caption to per page title and meta description fields, to clarify their use
Added option to configure the desired approximate length of auto-generated meta description
Added option to list only non-canonical pages, in addition to existing 'Only canonical' option
(Tiny) performance increase by using better MYSQL count function
Added tmpl=form to the list of automatically excluded URLs
Do not convert single quotes when output in title, meta description and OpenGraph and Twitter Cards meta
Aliases are not properly executed on multilingual sites, except on default language
Possible deprecation warning when outputting TwitterCards tags if Twitter account is not filled in
Please see this page for a full changelog. This release is immediately available both from the download area and using the one-click Joomla! updater of your web site.
Best regards
Weeblr.com