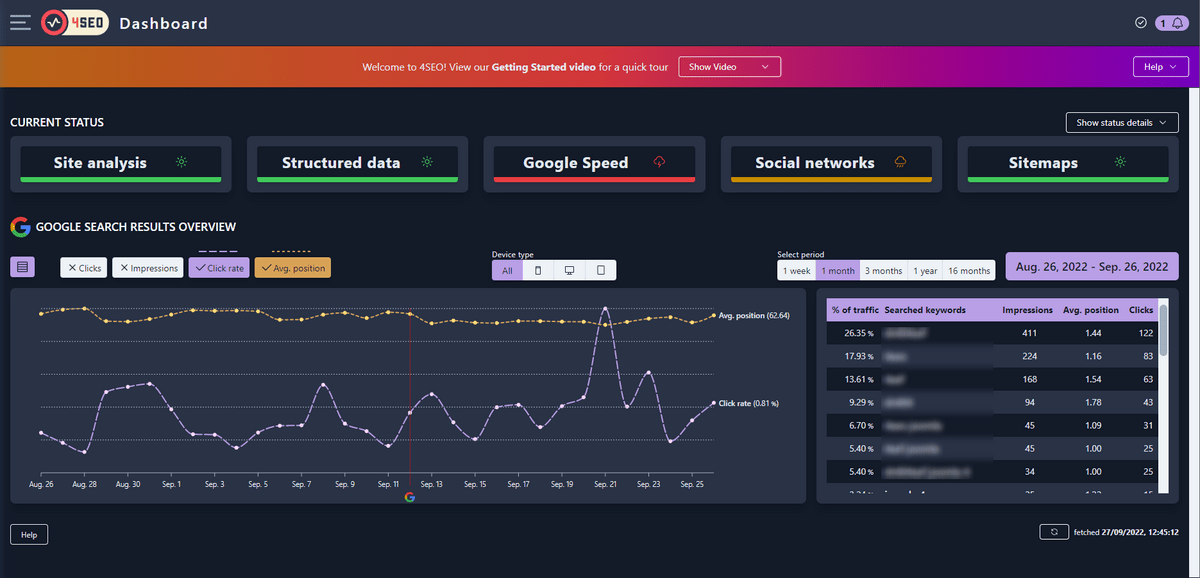 4SEO version 4.3.0
Hello,
We're pleased to announce the release of 4SEO version 4.3.0. This is a maintenance release with some changes and bug fixes:
Here are the highlights:
Added a language filter on the Pages page
Rewrote rules management system, no more limits in the global number of rules
Better display of admin page if an error occurs (system plugin is disabled for instance)
Added a warning when trying to connect to the Google Search Console not using the website configured main address (typically, www vs non-www mismatch)
Rules drag-n-drop re-ordering may not be available when going from a page with one row to another with multiple rows. Conversely, a fatal error may happen when trying to move a row when that row is the only one on a page
Some Google Search Console data is not retrieved when using a Domain type search console property
Please see this page for a full changelog. This release is immediately available both from the download area and using the one-click Joomla! updater of your web site.
Best regards
Weeblr.com