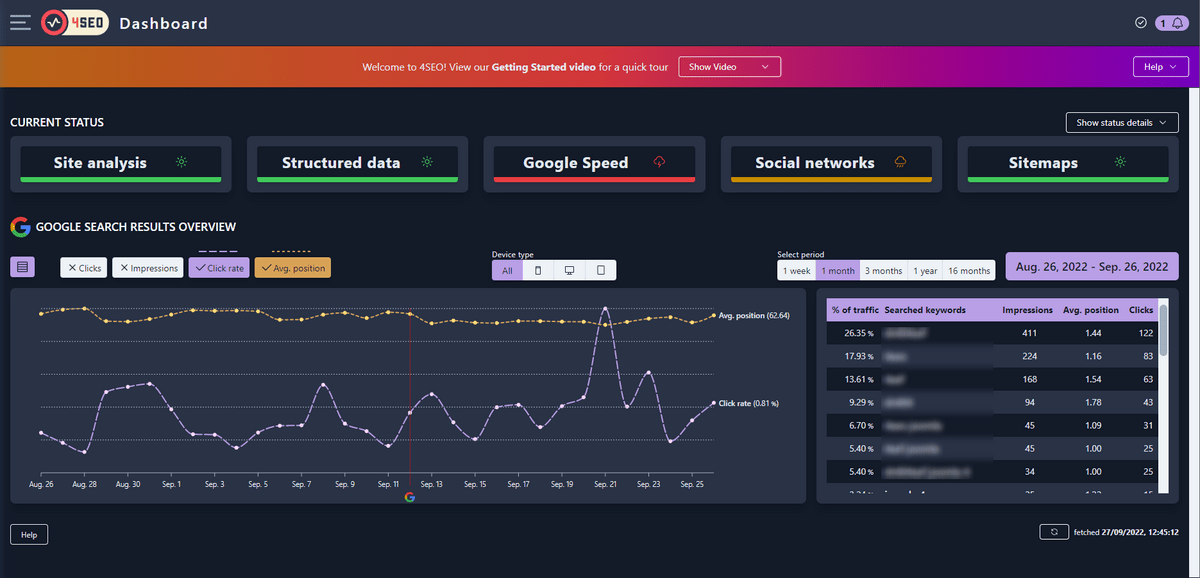 4SEO version 4.2.2
Hello,
We're pleased to announce the release of 4SEO version 4.2.1. This is a maintenance release with some changes and bug fixes:
Here are the highlights:
Added a filter to pass additional options to the HTTP client used when communicating with Google Search Console. May help for websites which servers are blocked by Google
Inject site name in home page structured data and OpenGraph records. Site name is now used more often by Google in search results, this will help Google get the name right
On sites which started using 4SEO early on, the fake Facebook application id automatically added to OpenGraph may be missing. Not having an app_id is normal but the Facebook debugger has a bug (!) and it shows the lack of app_id as an error - which it is not
Images with encoded spaces in their path (%20) are properly processed but incorrectly added to sitemap, resulting in a broken link
Images with very long URLs may be truncated when inserted in the sitemap
style and script tags are not removed from content when automatically building a meta description
Leading zeros must be preserved in postal codes when generating Structured data
Please see this page for a full changelog. This release is immediately available both from the download area and using the one-click Joomla! updater of your web site.
Best regards
Weeblr.com