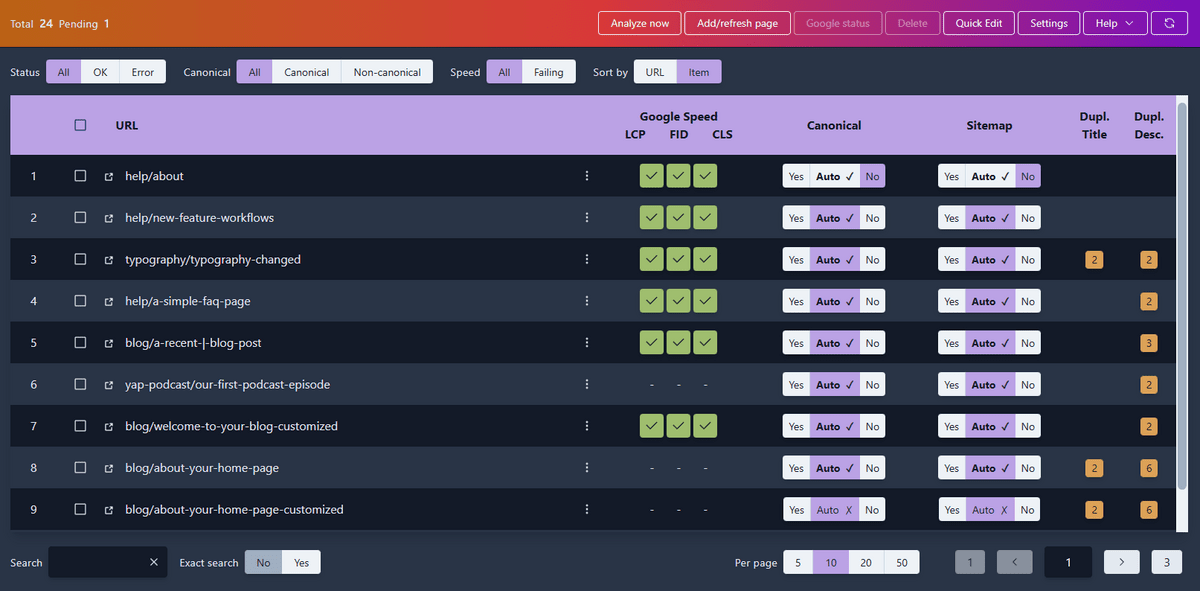 4SEO version 3.1.0
Hello,
We're pleased to announce the release of 4SEO version 3.01.0. This is a maintenance and feature release with multiple fixes and improvements!
Here are the highlights:
Make rules URL specification match when entered URL-encoded.
Removed deprecated tags from images sitemaps: caption, geo_location, title, license
The sh404SEF import process requires that sh404SEF is installed and enabled. Alternatively, 4SEF can be used instead of sh404SEF - but sh404SEF data must still be present
Allow AdWords-style IDs in Google Analytics and Google Tag manager rules
Added more cleaning up of CSS selector used for structured data FaqPage question and answers detection, now making sure selector is made up of valid identifiers (no leading numbers in class names, no double-hyphens, etc)
Remove more HTML elements in questions for FAQPage structured data
When using Google Tag manager, an incorrect property ID is injected in the noscript version of the tag
Universal Analytics does not report data if adsFeatures are disabled
Search function in analytics snippets list does not work
When creating or modifying a Structured data rule, it is marked as modified when viewing the What to do tab, even if not change is made
Please see this page for a full changelog. This release is immediately available both from the download area and using the one-click Joomla! updater of your web site.
Best regards
Weeblr.com