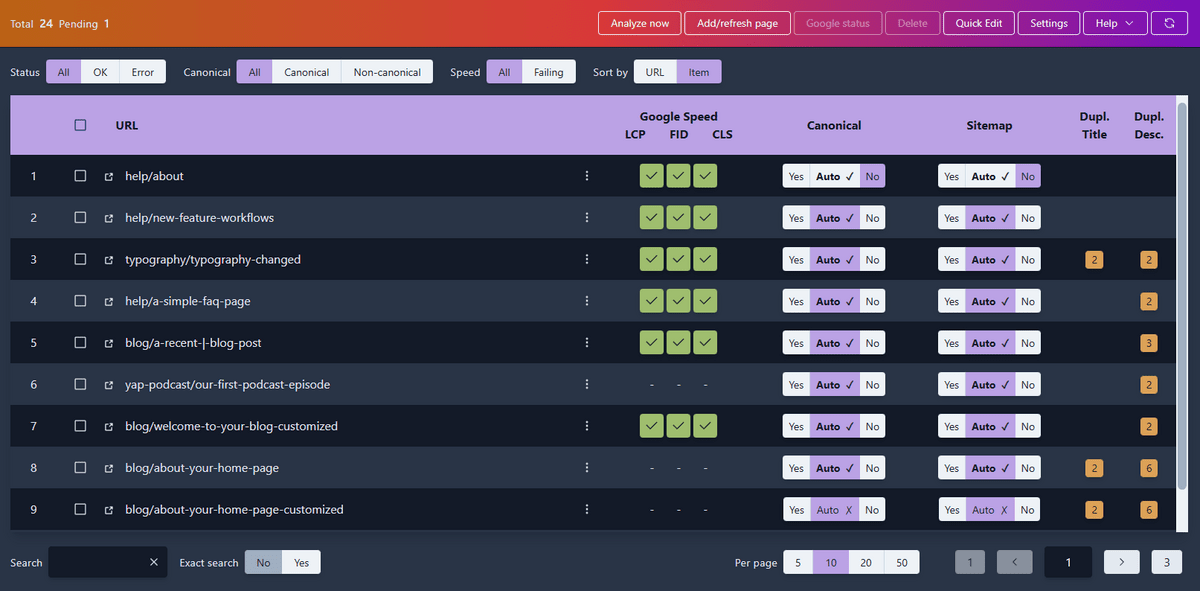 4SEO version 2.2.0
Hello,
We're pleased to announce the release of 4SEO version 2.2.0. This is a feature and maintenance release with multiple improvements and fixes!
IMPORTANT: 4SEO version 2.0.0 introduced a new feature: import data from sh404SEF. While 4SEO itself is stable and meant for normal use on live sites, sh404SEF data import is currently undergoing a beta testing phase. This means that while generally expected to operate normally, bugs and other issues may be experienced when using that import feature that were not seen during development and our own internal testing.
We recommend using sh404SEF data import on test copies of your website only. If you decide to test on your real website, make sure you have a backup on hand so that you can restore things to their previous state in case something goes wrong.
Here are the highlights:
Added custom structured data fields to both default organization and default author
Import selector is only displayed at start of import, should always be available
Removed setting for Facebook App ID in OGP tags (not used in a long time). Also, now outputting a default, sample fb:app_id value in Open Graph tags to prevent false positive warning in Facebook debugger.
Updated and largely expanded list of common tracking query variables that should be discarded from links (Facebook, Google Analytics, Matomo, Hubspot, Mailchimp, Klaviyo,...
Added PriceRange field for LocalBusiness structured data
If Collect external 404s URL is disabled, do not log ANY external 404. Before, we would still collect images external 404s.
Meta data for home page not correctly identified when importing from sh404SEF
Please see this page for a full changelog. This release is immediately available both from the download area and using the one-click Joomla! updater of your web site.
Best regards
Weeblr.com