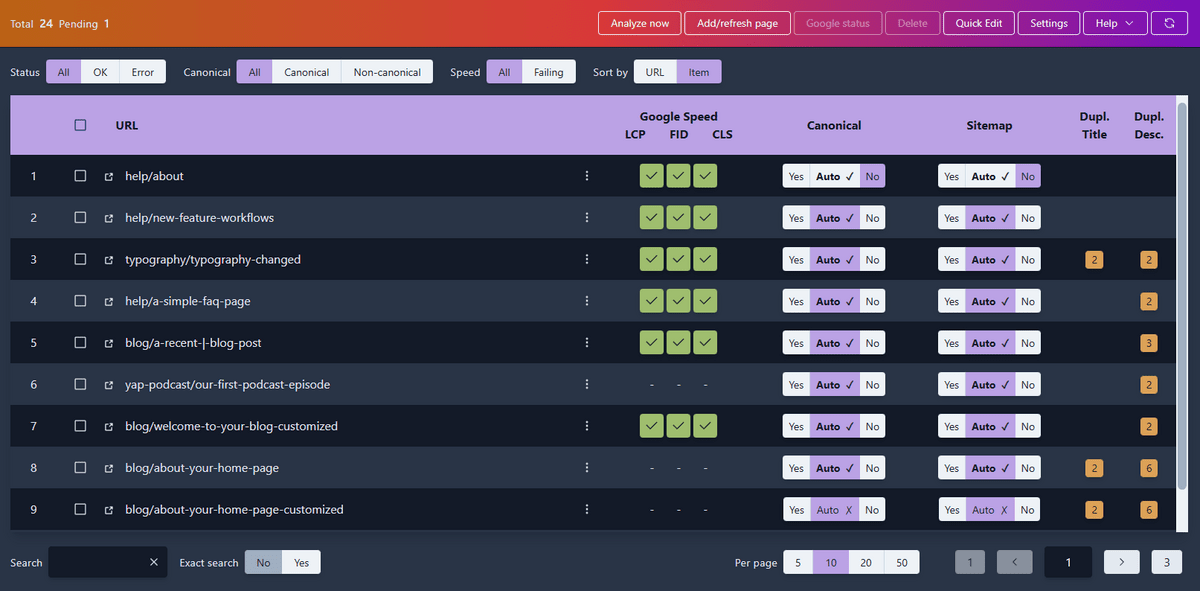 4SEO version 1.6.0
Hello,
We're pleased to announce the release of 4SEO version 1.6.0. This is a feature and maintenance release with multiple improvements and fixes, plus a brand new German translation!
Here are the highlights:
Merged full German translation by Elisa Foltyn
Added structured data generation for J2Store, both on real J2Store pages and when included in a regular Joomla article
Removed sitemaps submission to Bing after they stopped that service.
Removed duplicate meta data filter from Pages page, can be too slow on sites with many pages.
Auto-canonical determination now removes common tracking vars (utm_*, fbclid,...) when figuring out canonical
Allow installation of default error pages for Dutch language
Allow for zero prices in Product structured data
Better layout for Help page
Re-check title and meta data a second time as some 3rd-party extension may set them later than best practise.
Disable JCH Optimize image lazyloading feature when analyzing pages to access actual images more easily
Some non-latin characters in default error page messages are not properly displayed
Possible PHP warning relatd to structured data generation on some pages
Please see this page for a full changelog. This release is immediately available both from the download area and using the one-click Joomla! updater of your web site.
Best regards
Weeblr.com