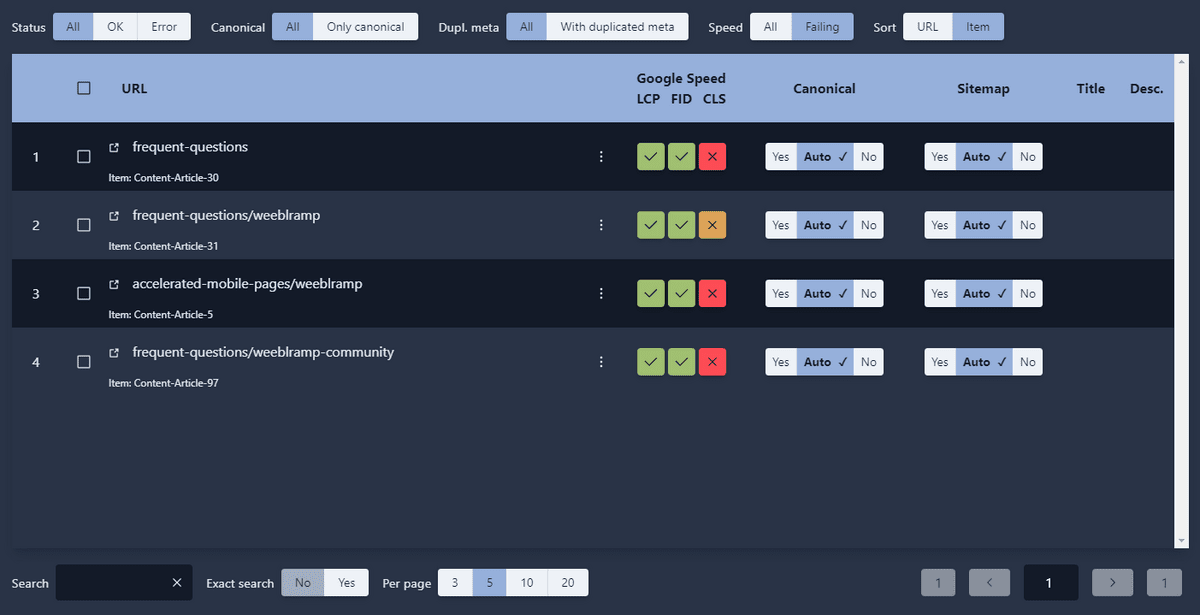 4SEO version 1.1.1 released
Hello,
We're pleased to announce the release of 4SEO version 1.1.1. This is a maintenance release for 1.1.0, which included Core Web Vitals measurement included and multiple improvements and fixes. It is advised to Reset Analysis after updating, in order to get updated information.
Here are the highlights:
Filter out more robots requests from 404s errors list
Added replacement rule option to execute or not content replacement on links href/src attributes
Simplified layout when viewing on details view of a single page
Take into account some query variables when finding out canonical URLs, do not rely on Joomla router
Include page number in item ids, else some pages may not be considered canonical. Except for multipage articles
Added empty alt attribute on noscript cron trigger image
Crawler can be marked as 'in error' under some rare conditions even if there's one or more pages to crawl
Some external requests can be stored as pages even if Collect Incoming Requests is disabled (under rare conditions)
Sitemap can be empty due to to Incoming URL collection option not being set
Sitemap URL copy button does not work
Collect incoming requests option added in last version was not properly initialized
Please see this page for a full changelog. This release is immediately available both from the download area and using the one-click Joomla! updater of your web site.
Best regards
Weeblr.com