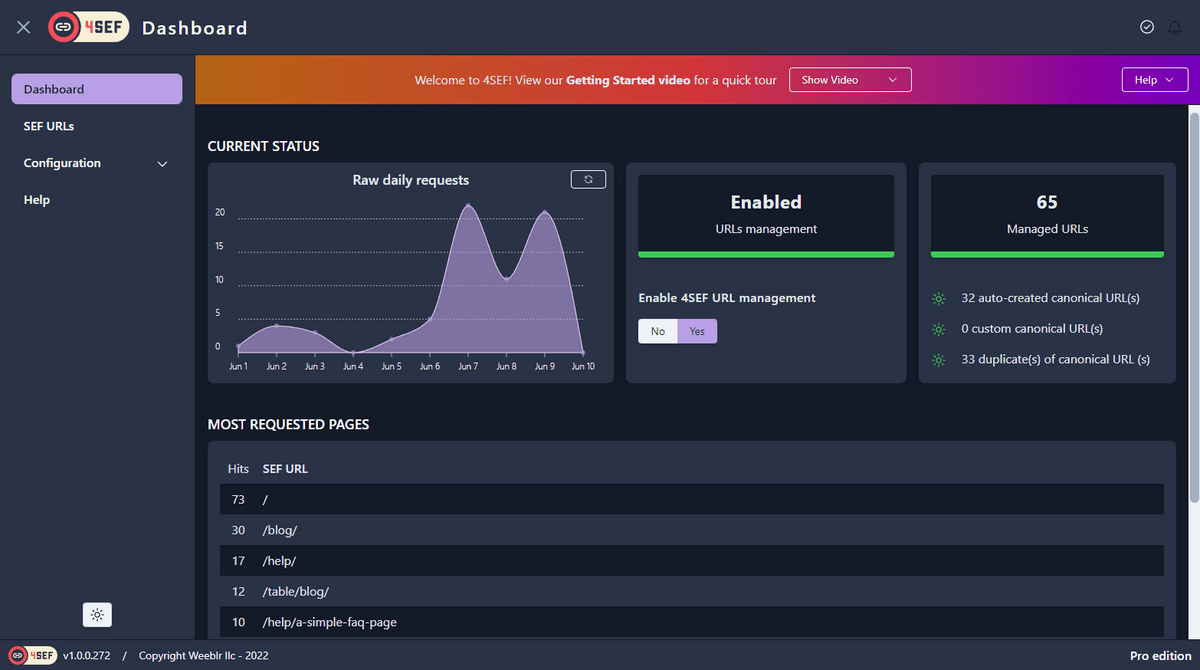 4SEF version 1.4.1
Hello,
We're pleased to announce the release of 4SEF version 1.4.1.This is a maintenance release with multiple improvements and bug fixes.
Here are the highlights:
Revised category URLs URL customization: can now add a suffix to category URLs, and all duplicates are also redirected after a customization
Added option for category feeds safe mode, using format and type query vars instead of path segments
Changed API endpoint address to /index.php/_wblapi. Also always include nolangfilter=1 in API requests, to prevent language filter redirects
PHP error when triggering updates through the Joomla 4 command-line application
PHP warning about weblinksSlugForUncategorizedWeblinks on Weblinks component
SEF URLs for Weblinks component are not properly built, use Joomla SEF
Incorrect input validation allows entering invalid URLs when creating a SEF or customizing one
Please see this page for a full changelog. This release is immediately available both from the download area and using the one-click Joomla! updater of your web site.
Best regards
Weeblr.com