Validating links
Static link information
SEOInfo automatically includes in the main popup displays information about all links found on a page. After opening the popup, they are gathered under the LINKS tab: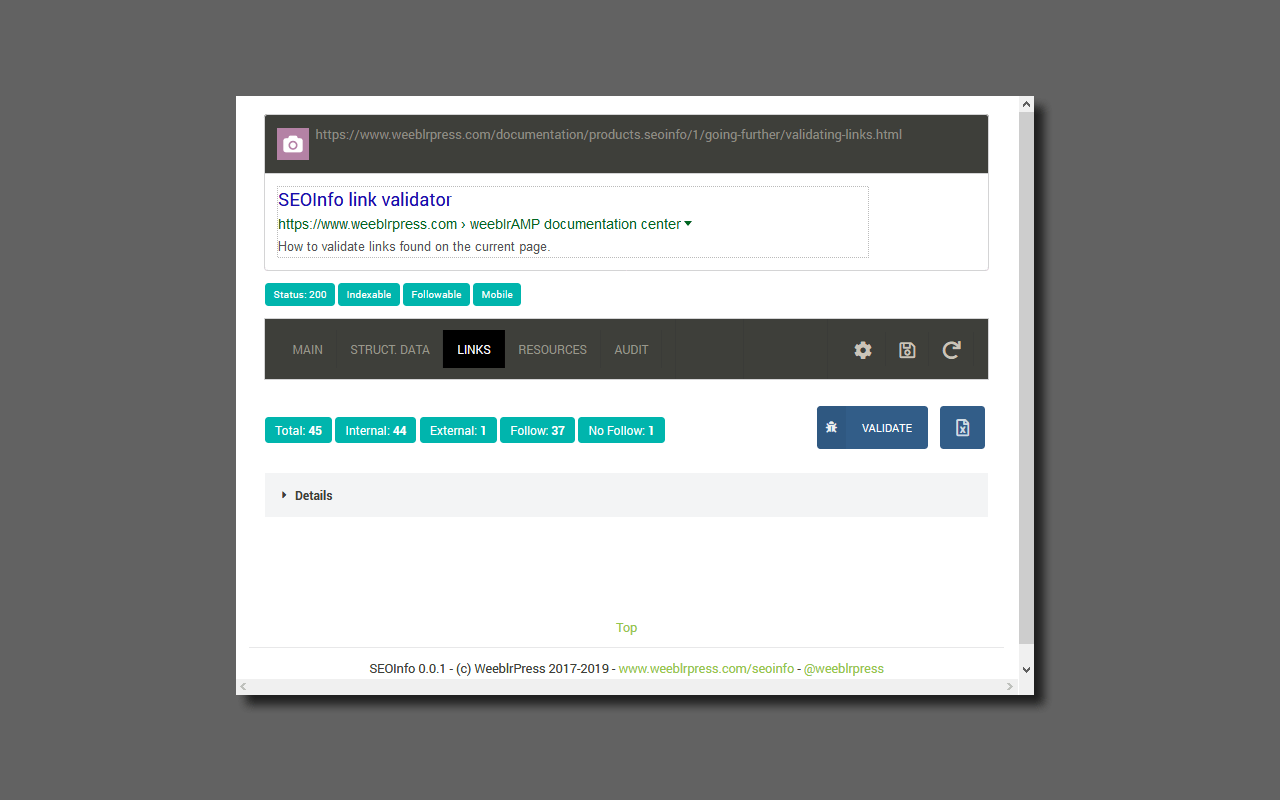 Data includes links with nofollow vs follow links, internal vs external links, total counts and a few less usual such as non-HTTP links or invalid ones.
By clicking on the Details title, you can view all those links and use option buttons to select a sub-set of them: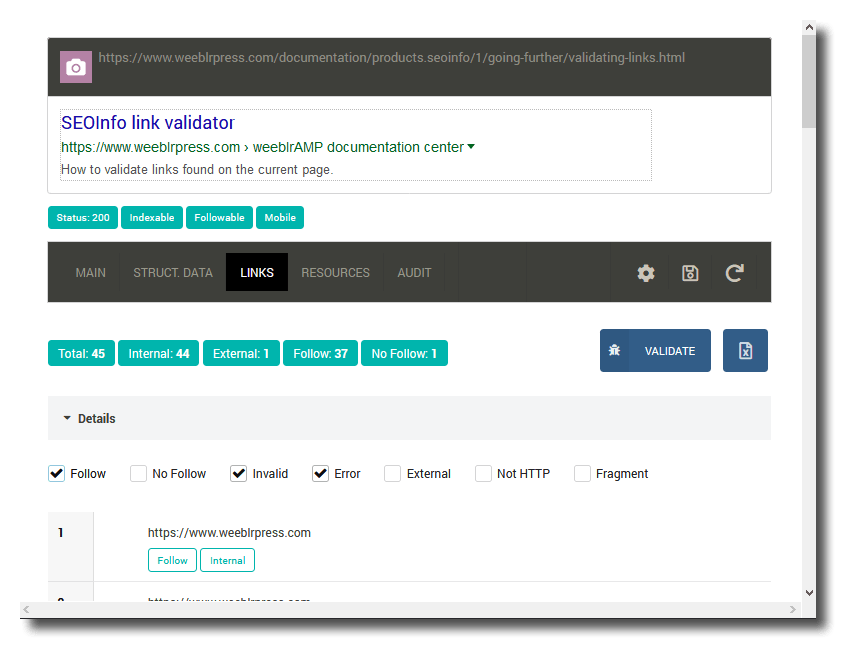 Dynamic testing
As pages may includes many links, SEOInfo does not go any further than a static analysis by itself. But by clicking the VALIDATE button, you will trigger a verification process and after a little while SEOInfo will tell you if links are valid or lead to errors such as 404 or 403 pages for instances.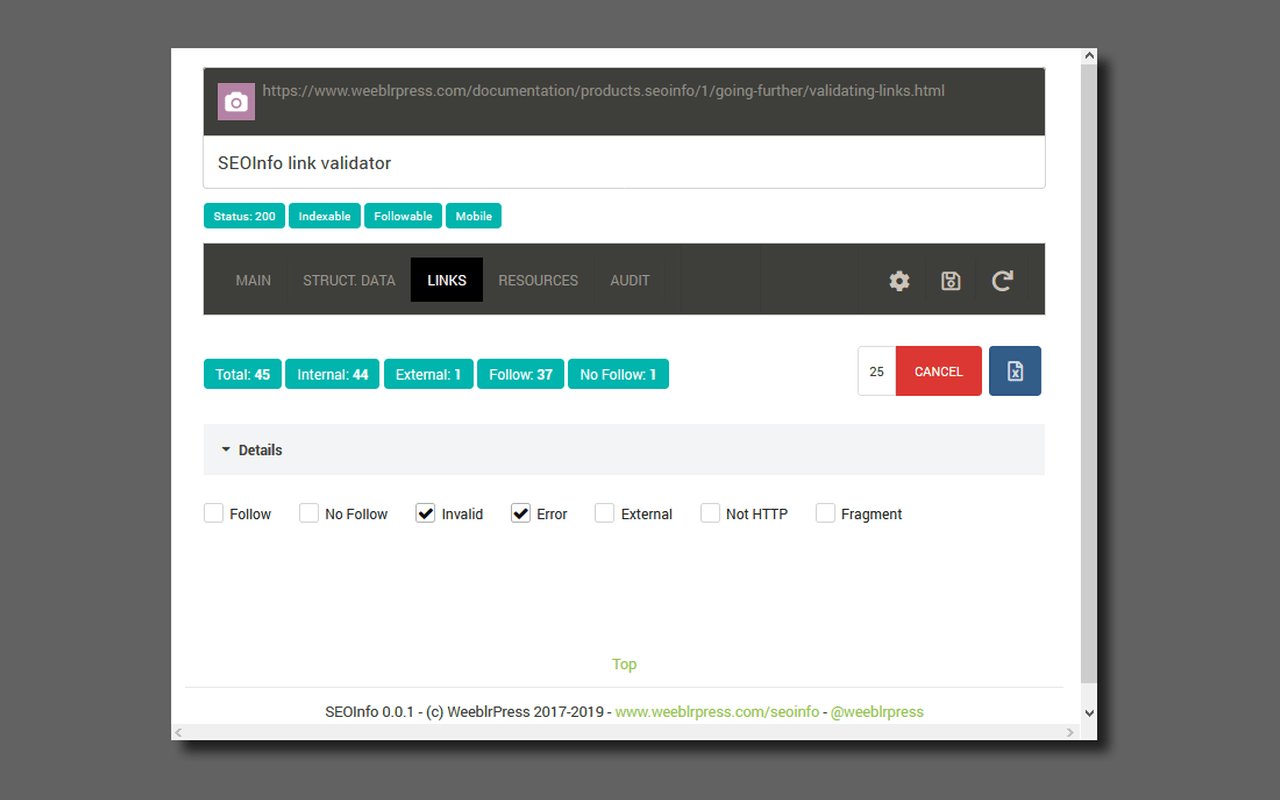 During validation, the number of links processed is displayed continuously.
You can cancel the process at any time and view the current results
Closing the popup and opening it back will display again the VALIDATE button, letting you resume the validation process from where you stopped it
Validatation is throttled
To avoid overloading servers with requests, the validation process is throttled per domain: SEOInfo makes sure that on average no more than 2 requests/second is made to any given domain, with a possible burst of 3 requests.
After validation has completed, the Details view lets you see results: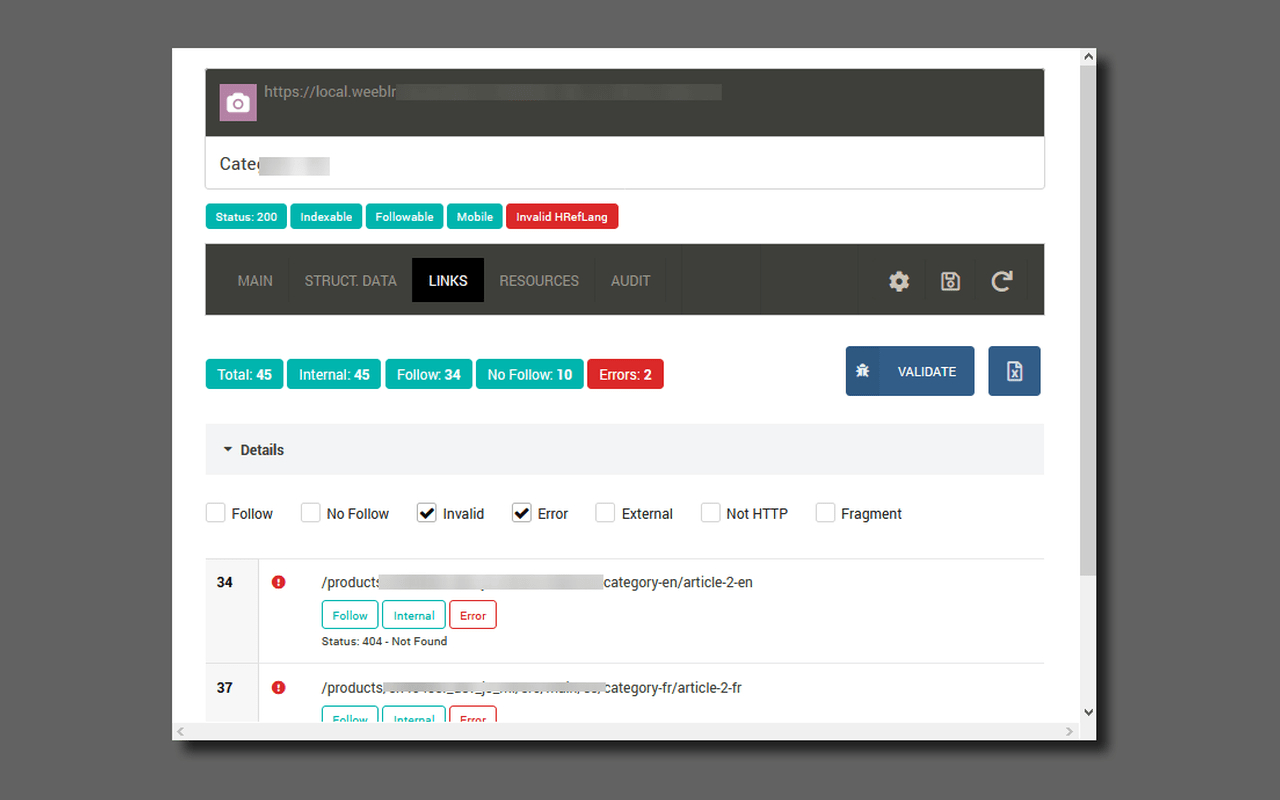 You can filter results as usual. By default, only links with errors are displayed under the detailed section.
Export to Excel
You can save the full list of links on a page together with their HTTP status, target, whether a redirect happened, etc by clicking the

The resulting Excel file ( extension xlsx) will be similar to this: