Usage
Open 4LOGS
After installing 4LOGS, navigate to your Joomla plugins page (a link is displayed on the post-install 4LOGS message):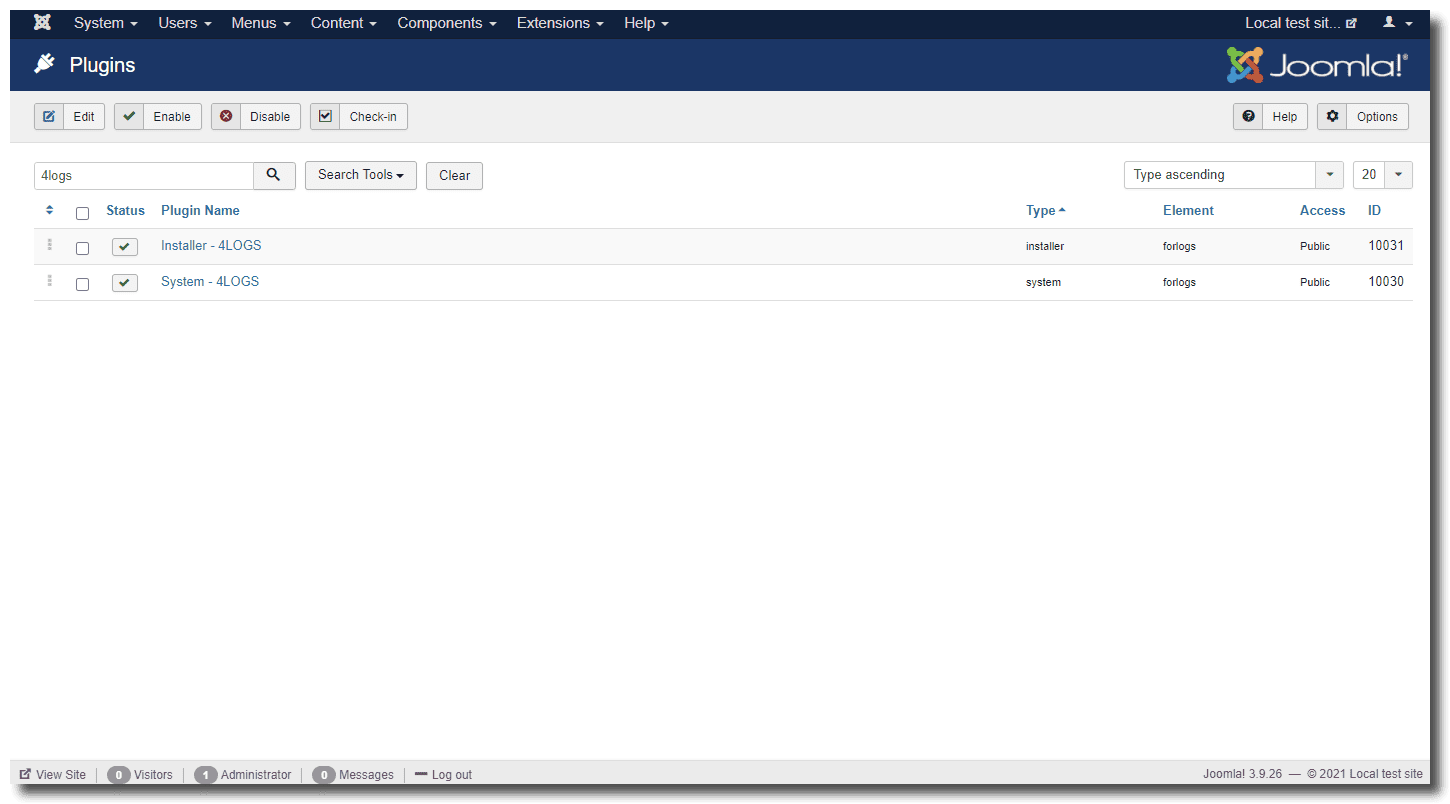 Type the name 4logs in Joomla search box as we did on that screenshot to have only 4LOGS displayed amongst all Joomla plugins installed on your site
You can then click on System - 4LOGS to access 4LOGS main page.
Usage
4LOGS main page will automatically list all log files found in Joomla configured log folder: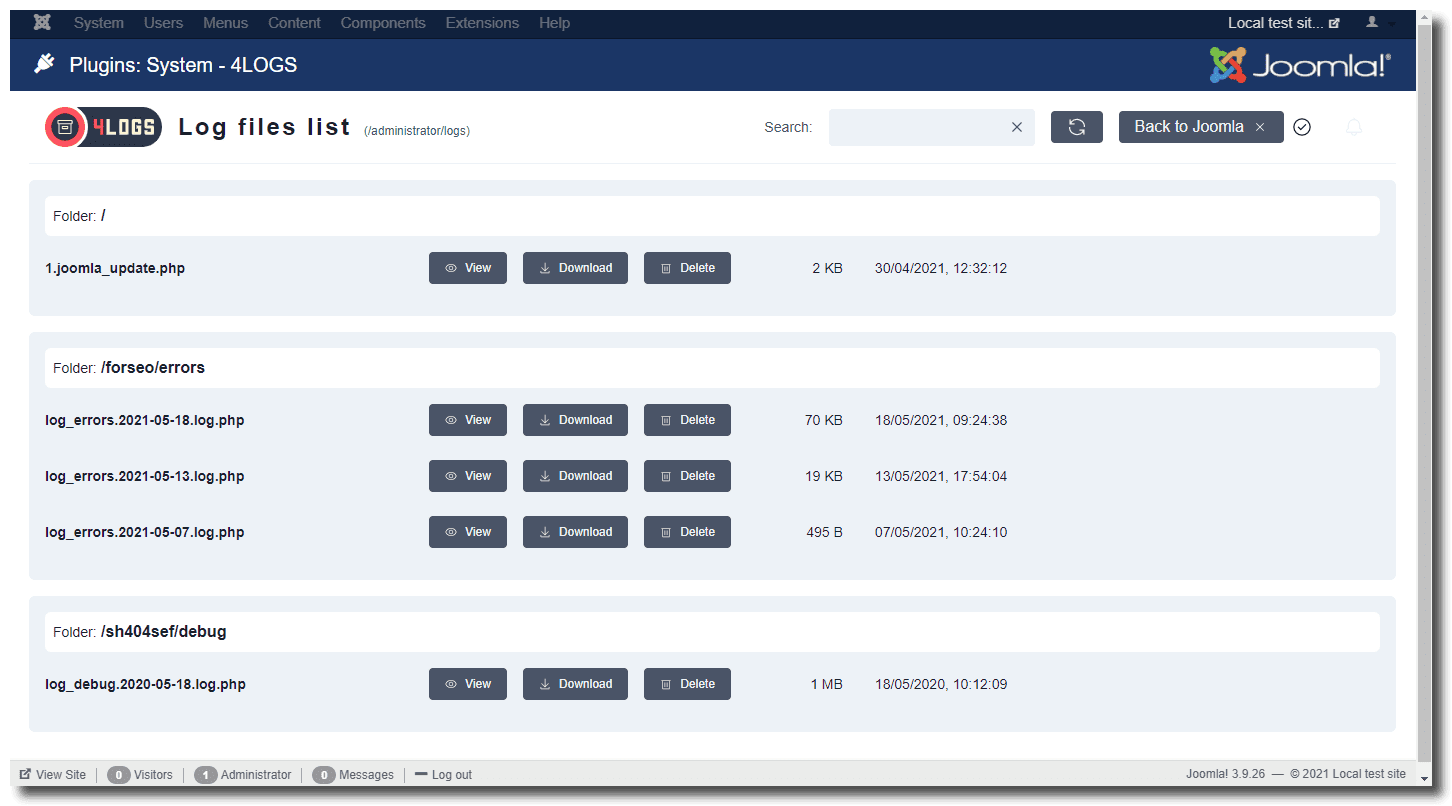 Type some text in the search box to limit the list to those files which contains your text
Files are listed by folder, each line showing a file name, the file size and last modification date.

Click on one of the buttons to perform an action:
View
Clicking on the View buttons switch to loading and viewing a specific log file content: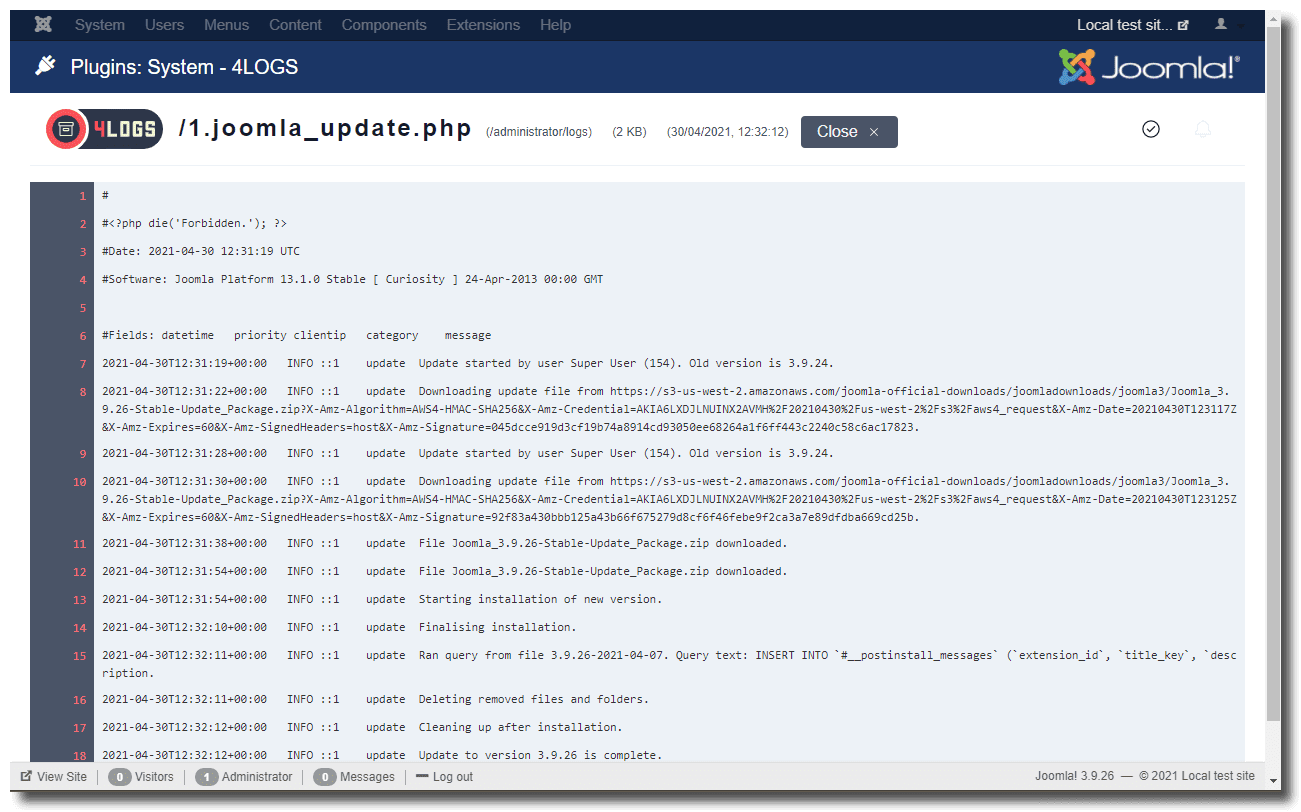 When showing large files content, 4LOGS will use a simpler display, without line numbers, to speed up the display process. For very large files, above 100MB, you will only be able to Download them, not view them online.
Download
Click the Download button to immediately download the corresponding file to your computer.
Delete
Click that button to delete the corresponding file. You will be prompted for a confirmation before deletion happens.
Toolbar
The main page has a small toolbar:

You'll find there:
the folder where Joomla has been configured to store logs
a search field (see above)
a Refresh icon to update the list of files from the server
a Back to Joomla button to close 4LOGS and return to Joomla plugins list.